Recipes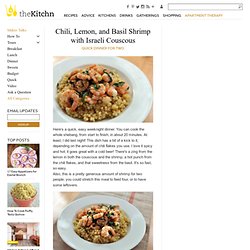 Chili, Lemon, and Basil Shrimp with Israeli Couscous Quick Dinner for Two
Here's a quick, easy weeknight dinner. You can cook the whole shebang, from start to finish, in about 20 minutes. At least, I did last night!
10 Guiltless Gluten-Free Snacks - Greek Yogurt Parfait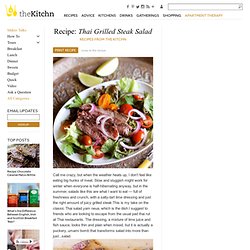 Recipe: Thai Grilled Steak Salad Recipes From The Kitchn
Call me crazy, but when the weather heats up, I don't feel like eating big hunks of meat. Slow and sluggish might work for winter when everyone is half-hibernating anyway, but in the summer, salads like this are what I want to eat — full of freshness and crunch, with a salty-tart lime dressing and just the right amount of juicy grilled steak. This is my take on the classic Thai salad yam neua , which is the dish I suggest to friends who are looking to escape from the usual pad thai rut at Thai restaurants.
When I think about throwing a dinner party, especially a big one like this polenta supper I'm sharing with you this week, my thoughts immediately go to: What can I make ahead? Last week, I had an easy answer: a shredded, succulent mess of beef braised in red wine and tomatoes, falling apart in its juices. It's a terrific make-ahead dish, since like most braises, this beef gets better overnight, and takes all the stress of a main dish off your hands entirely.
Supper
Chicken Enchiladas are one of my favorite ways of using up leftover chicken - or beef or pork for that matter.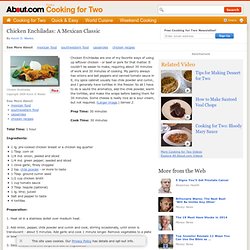 Chicken Enchilada Recipe - Recipe for Chicken Enchiladas
We had a few ripe avocados leftover after making our Guacamole Grilled Cheese Sandwiches and I didn't want them to go to waste, so I made one of our favorite pasta dishes-Creamy Avocado Pasta. It may not be the prettiest pasta dish, but it might be the tastiest.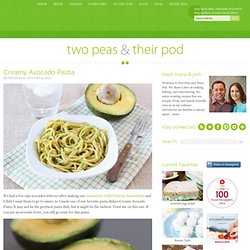 Creamy Avocado Pasta Recipe | Easy Pasta Recipe