Inspiratie
For the Worrier. 40 Belief-Shaking Remarks From a Ruthless Nonconformist. If there's one thing Friedrich Nietzsche did well, it's obliterate feel-good beliefs people have about themselves.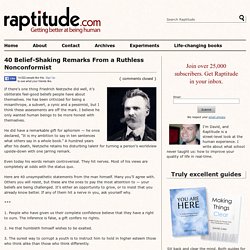 He has been criticized for being a misanthrope, a subvert, a cynic and a pessimist, but I think these assessments are off the mark. I believe he only wanted human beings to be more honest with themselves. He did have a remarkable gift for aphorism — he once declared, "It is my ambition to say in ten sentences what others say in a whole book." A hundred years after his death, Nietzsche retains his disturbing talent for turning a person's worldview upside-down with one jarring remark. How to Travel Full-Time for $17,000 a Year (or Less!) Wise Bread Picks For the last five years, I've been traveling the world full-time, and for less money than I've ever spent (and I'd wager less money than most people would spend) to live in one place.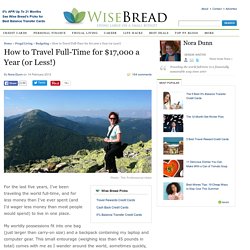 My worldly possessions fit into one bag (just larger than carry-on size) and a backpack containing my laptop and computer gear. Strawberry Torte. This beautiful swirled torte is almost too pretty to eat.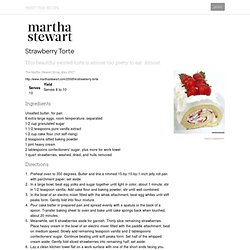 Almost. Photography: Word Vrijwilliger. Ben jij een organisatietalent en op zoek naar vrijwilligerswerk?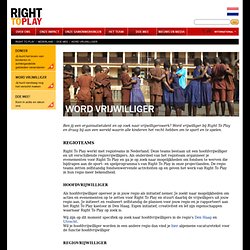 Word vrijwilliger bij Right To Play en draag bij aan een wereld waarin alle kinderen het recht hebben om te sport en te spelen. Right To Play werkt met regioteams in Nederland. Dan Gilbert asks, Why are we happy? Junenews.jpg (JPEG-afbeelding, 540x531 pixels) Creative ads for a better world. Stunning Short Animated Film <em>The Incident At Tower 37</em> Airs For World Water Day. Image via Youtube video screengrab Chris Perry, who worked at Pixar for many years, created an incredible animated short that aired to day, for World Water Day.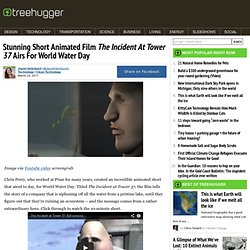 Titled The Incident at Tower 37, the film tells the story of a company that is siphoning off all the water from a pristine lake, until they figure out that they're ruining an ecosystem -- and the message comes from a rather extraordinary hero. Click through to watch the 10-minute short. Take Part has an interview with Chris Perry about the film, in which he states, "Humans exploit the natural world, harnessing it selfishly for their own use.
Father and Daughter HD. Albert-camus-freedom-quote.png (PNG-afbeelding, 350x517 pixels)
---