Taiwan
China Policy Institute Blog » Home Page
Author: Sheryn Lee, ANU The US confirmed last month that it will uphold a commitment to refurbish Taiwan's aging F-16A/B jet fighter fleet in a US$5.85 billion arms package. This has once again sparked debate about whether Washington's continued arms sales to Taipei serve the region's interests in maintaining the cross-Strait status quo. Supporters of the weapons sales argue that they are imperative to ensuring Taiwan retains a self-defence capability.
China and the US F-16 upgrade sale to Taiwan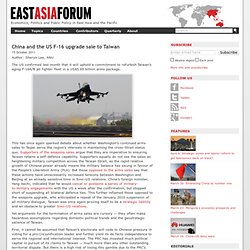 China Brief - The Jamestown Foundation
Old Wine in an Ancient Bottle: Changes in Chinese State Ideology March 20, 2014 Only a year since assuming the top Party post in November 2012, Xi Jinping has emerged as the strongest Chinese leader in decades. His sweeping anti-corruption and mass line campaigns have shaken the bureaucracy, consolidated his...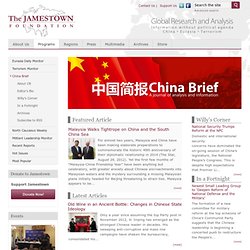 Journal of Current Chinese Affairs
財團法人海峽交流基金會
China Broadcasting Corporation World Wide Web
China Television Company - CTS
The View from Taiwan
The Far-Eastern Sweet Potato
Echo Taiwan
The Foreigner in Formosa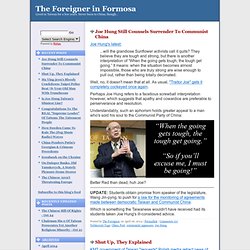 Admittedly the competition is stiff, but Joe Hung goes full Goebbels with his latest screed on March 24th's government eviction of student protesters from Taiwan's Executive Building. Claims Joe about Ma Ying-jeou's bloody crackdown: "The force used to expel the Black Island Nation Youth Front mob wasn't violent at all." [Emphasis added] Refutation comes from the equivalent of a thousand words: (Image from 4am.tw)
Frozen Garlic
聯合新聞網:觸動未來 新識力
亞洲週刊
Taiwan Direct