Radio, Podcast
Audible Free Trial Details Get an audiobook of your choice, free, with a 30-day trial. After the trial, your paid membership will begin at $14.95 per month. With your membership, you will receive one credit every month, good for any audiobook on Audible. Cancel anytime, effective the next monthly billing cycle. Cancel before your trial ends and you will not be charged.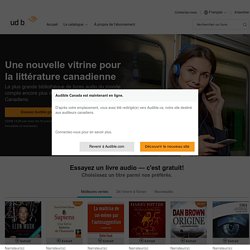 WBUR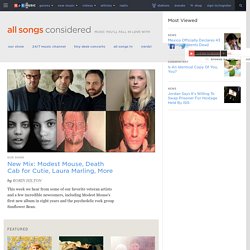 Can you identify a song when it's stripped down to a just few seconds of isolated drum pounding? Your musical wisdom greatly exceeds that of the folks around you. How do you use that power wisely? Can you tell what a band's music will sound like, just by the shoes they wear? All Songs Considered host Bob Boilen thinks you can.
Americans have very little choice over their cable Internet provider. This is largely because of a decision made 12 years ago, when the U.S. went one direction and the rest of the world went another. Radio
This American Life
WGBH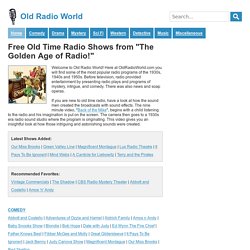 Free Old Time Radio Shows from "The Golden Age of Radio!" Welcome to OldRadioWorld.com! Here at OldRadioWorld.com you will find some of the most popular radio programs of the 1930s, 1940s and 1950s.