Congregate
Get flash to fully experience Pearltrees
PAX East 2010
Comic-Con International: San Diego returns to the San Diego Convention Center in 2013, beginning with Preview Night on Wednesday, July 17, with the four days of the event running Thursday, July 18 through Sunday, July 21. 2013 marks the 44th year for the show, making it the country's longest continuously-run comics and popular art convention. This website—and this page in particular—is your starting point for complete information about the event. We will be constantly updating the site with new information, including when badges go on sale, when hotel rooms open, when special guests are added, and when the programming schedule goes live. If you're a long-time visitor of this website, you'll notice we have introduced a brand new website.
SDCC
Gen Con LLC
SXSW.com
Startup Weekend
AEA Annual Meeting
TempleCon
Anime Boston
Arisia
Boskone 50, February 15-17, 2013, Westin Boston Waterfront Join us at Boskone ® , a regional science fiction convention, which features:
Boskone
Readercon
ConnectiCon 2010
ICON
Lovecraft Film Festival
DANCES OF VICE
saloncon
NESFFE
ARGFest-o-Con
Burning Man Project
Burlesque Expo
HONK! —
Boston Tattoo Con
FFF
Updated: Tue 05-Feb-13
Bound in Boston
Two Knotty Boys
Club Oberon
Rogue Burlesque
I just got an email from Devora. She misses us (of course) and says "Apparently all it takes is a weird unexpected accident to get tons of visitors and cards and soup. I'm feeling very well-cared for, and between visitors and doctors and doing my exercises I am generally tired and not bored."
Boston Babydolls
BostonRocky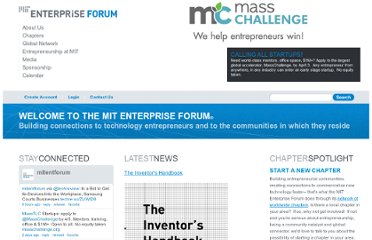 Building entrepreneurial communities, creating connections to commercialize new technology faster-- that's what the MIT Enterprise Forum does through its network of worldwide chapters . Is there a local chapter in your area? If so, why not get involved!
Enterprise Forum
Cultural Council
Boston SOS