Travel
Viaggiare Sicuri - Home
airberlin is one of the leading airlines in Europe and flies to 147 destinations worldwide. The second largest airline in Germany carried more than 31.5 million passengers in 2013. airberlin offers a global route network through its strategic partnership with Etihad Airways, which has a 29.21% share in airberlin, and through membership of the oneworld® airline alliance. The airline with the award-winning service operates codeshare flights worldwide with 16 airlines.
Your Airline. Prenotare un volo on line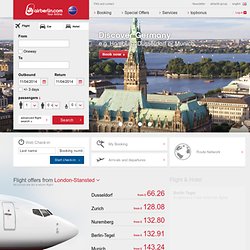 Cheap flights to Oslo, Copenhagen, Stockholm - Norwegian
En Vueling utilizamos cookies para aportarte una mejor experiencia de navegación y un servicio más personalizado. Si continuas navegando, consideramos que aceptas su uso. Puedes cambiar la configuración u obtener más información consultando nuestra política.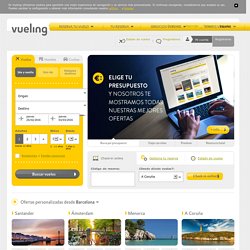 Iceland Express: Cheap flights to Iceland every day with Iceland
GULLIVERS - BUSSE IN BERLIN, LINIENBUS, AUSBILDUNG, MIETBUS, VER
Samantha Brown and Stuart McDonald came up with Travelfish.org as they sunned themselves on an eastern Thai beach in 2004. They wanted to use the internet to better provide travel intelligence to independent travellers, to help them find more interesting destinations, to get off the beaten track and to find little-known places to stay. They also wanted to help little-known places to stay find people to host. What began as a collection of their favourite spots in Thailand has developed over the years into one of the largest independent travel guides dedicated solely to Southeast Asia. Researched and written by a team of writers who live in the region, Travelfish.org today contains independently researched and written coverage to Cambodia, Indonesia, Laos, Malaysia, Singapore, Thailand and Vietnam.