Math
Space Math. This page contains sets sorted by mathematics topic area.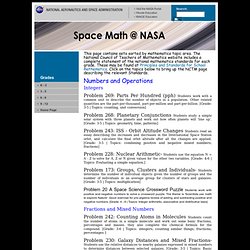 The National Council of Teachers of Mathematics website includes a complete statement of the national mathematics standards for each grade. These may be found at Principles and Standards for School mathematics. Click on the topics below to bring up the NCTM page describing the relevant Standards. Third Grade. Multiplication Worksheets. We have multiplication sheets for timed tests or extra practice, as well as flashcards and games.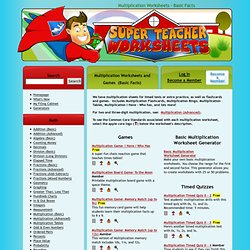 Includes Multiplication Flashcards, Multiplication Bingo, Multiplication Tables, Multiplication I Have - Who has, and lots more! To see the Common Core Standards associated with each multiplication worksheet, select the apple core logo ( ) below the worksheet's description. Games Multiplication Game: I Have / Who HasFree. Free Math Worksheets: generate math worksheets for basic operations, fractions, decimals, measuring, clock, percents, number charts, square roots, and factoring.
Create free number charts/tables for counting and skip counting. Multiples shown with color. Skip Counting Song Video. Skip counting is one of the challenges we faced last school year.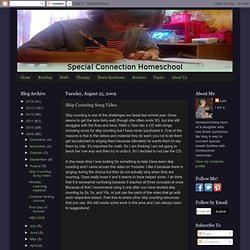 Gess seems to get the tens fairly well (though she often omits 30). but she still struggles with the fives and twos. Math U See has a CD with songs including some for skip counting but I have never purchased it. One of the reasons is that in the videos and material they do warn you not to let them get accustomed to singing them because ultimately he wants them to say them by rote. It's important for math.
---