Tools
SystemC Tools
You've reached freenode, an IRC network providing discussion facilities for the Free and Open Source Software communities, not-for-profit organizations, and related communities. In 1998, the network had about 200 users and less than 20 channels. Fifteen years later, the network peaks at over 80,000 users. freenode provides facilities to a variety of groups and organizations. See our network policies and philosophy if you want to know more. If you're interested in looking around the network, please come see us, or have a look at our blog.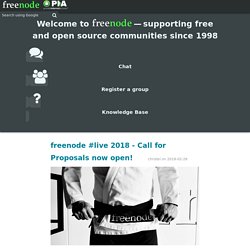 Two years ago the Internet's biggest ever protest killed the hugely controversial anti-piracy legislation SOPA. Speaking to studios this week, a prominent UK government intellectual property advisor admitted that the damage caused was so great that it's unlikely that there will be a fresh piracy-focused legislative push for another five years. A man who uploaded a single movie to The Pirate Bay kickstarting South Africa's first online piracy case has been sentenced today. After striking a plea bargain with the state over what was unusually framed as a criminal rather than civil offense, the 29-year-old was handed an unprecedented five-year suspended… Several large "pirate" movie streaming portals are using Google's servers to distribute copyrighted material.
Welcome SurfControl Customers
Web security now requires much more than a URL filtering product. Consider the following information from the Websense Security Labs™ 2012 Threat Report: 82% of malicious websites are hosted on compromised hosts 55% of data-stealing malware communications are web-based 43% of the activity inside Facebook is categorized as streaming media 60% of phishing attacks are hosted in the United States 92% of email spam contains a web link It's clear your organization's security concerns go beyond preventing employee access to inappropriate websites.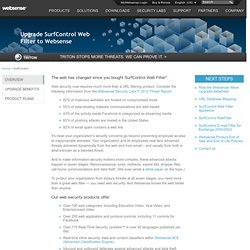 Welcome Welcome to the home of InfraRecorder on the internet! InfraRecorder is a free CD/DVD burning solution for Microsoft Windows. It offers a wide range of powerful features; all through an easy to use application interface and Windows Explorer integration.