CSC--common short code
US Common Short Codes Who Is Directory - Home
Do you want a new short code? Do you want to migrate an existing code and save thousands? Do you know there is a lower cost alternative to short codes for 2-way messaging? Call or text us at 877-509-7563? Or visit www.OneAPI4SMS.com to get yourself a short code or long code. The WHOIS Directory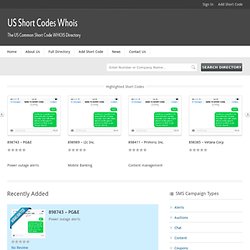 ACMA's Numbering System provides information about the status of numbers. This includes whether a number is spare or allocated, the date of allocation and the standard zone unit to which a block of geographic numbers is allocated. Searches can be performed using number range, service type or carriage service provider.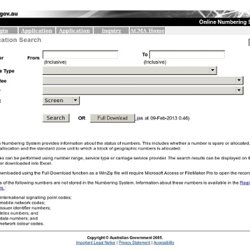 Allocation Search
Decoding Short Codes
Shortcodes; also know as short text numbers are special mobile numbers, significantly shorter than a full mobile number. They are widely used for direct marketing promotions and advertising campaigns to encourage participation and to provide an immediate brand response. Shortcodes can be used to receive SMS, MMS and now voice messaging.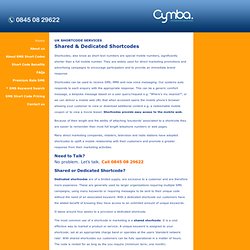 SHORTCODE SERVICE: shared and dedicated shortcodes
US Short Codes – your source for Mobile Marketing
Neustar, Inc. is a company which provides real-time information and analytics for the Internet, telecommunications, entertainment, and marketing industries, and a provider of clearinghouse and directory services to the global communications and Internet industries. History[edit] Neustar was incorporated in Delaware in 1998.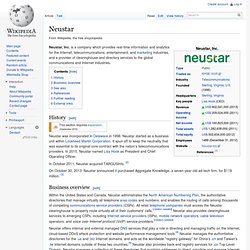 NeuStar
Short codes (also known as short numbers) are special telephone numbers, significantly shorter than full telephone numbers, that can be used to address SMS and MMS messages from certain service providers' mobile phones or fixed phones. There are two types of short codes: dialing and messaging. The equivalent for voice calls is known as abbreviated dialing.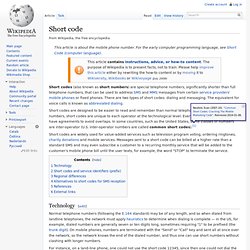 Short code