History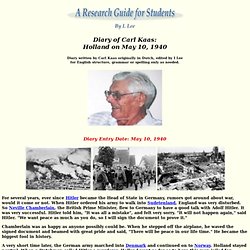 Diary of Carl Kaas - May 10, 1940 - A Research Guide for Students
Diary written by Carl Kaas originally in Dutch, edited by I Leefor English structure, grammar or spelling only as needed.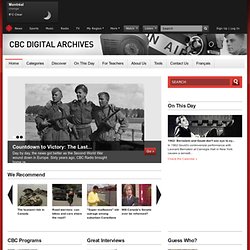 Meet the Macintosh On Jan. 24, 1984, a new computer company called Apple shook up the world of personal computers with the introduction of ... Go Hog Wild: Canada's Pork Indust... From back bacon to smoked ham, Canada exports over $2 billion of pork, making us one of the world's top exporters.
Great Wall of China, History, Gallery of Pictures, Travel Guide, News,...
History of the world | FAN-TAS-TIC! Magazine - StumbleUpon
Photo of the Week