Hosting
The Only Web Hosting Guide You Will Ever Need - For Perfect Speed, Price, and Support. When launching a website, one of the most important decisions that you have to make is selecting a good web hosting company.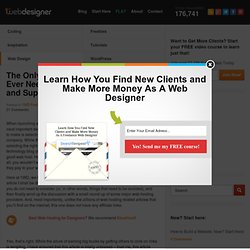 While the importance of selecting the right CMS and hiring a good designer is outlined in every other technology blog or magazine nowadays, hardly anyone talks about the importance of a good web host. However, a good host is not just important but also indispensable.
PAAS. IAAS. VPS. General service providers.
---