API
Age Meter is a new app, launched by the same developer who previously created Gender Meter and Facelook . Boasting the shortest time from API feature release to app launch, Age Meter enables you to take a photo or load an existing one and figure out the age of the person in it. Face Fun is an iPhone app, using the face.com API and allows you to swap your friend's faces with your iPhone. They're using our faces.detect method to locate faces in the taken photo and exchange them for weirdly fun results. Check it out:
TEST OPEN DATA TRANSILIEN
Toutes les données ouvertes par SNCF sont ici SNCF se saisit de l'Open Data pour bâtir de nouveaux services pour les voyageurs. Découvrez les données ouvertes par Transilien (réseau Ile-de-France), Gares & Connexions (gares de France), Voyages (TGV), TER et Intercités (trains des régions).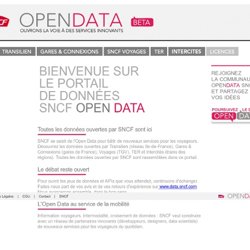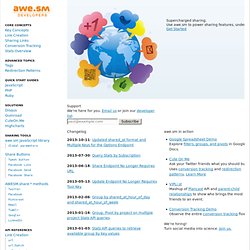 Request a Demo Have questions? Talk to us. Live chat
awe.sm for Developers
API Documentation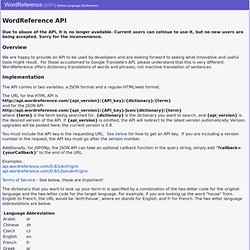 Due to abuse of the API, it is no longer available. Current users can cotinue to use it, but no new users are being accepted. Sorry for the inconvenience.
Hyperpublic - The world's local data at your fingertips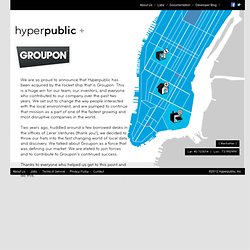 We are so proud to announce that Hyperpublic has been acquired by the rocket ship that is Groupon. This is a huge win for our team, our investors, and everyone who contributed to our company over the past two years. We set out to change the way people interacted with the local environment, and are pumped to continue that mission as a part of one of the fastest growing and most disruptive companies in the world. Two years ago, huddled around a few borrowed desks in the offices of Lerer Ventures (thank you!), we decided to throw our hats into the fast changing world of local data and discovery.