API
Face.com developers site. face.com for developers. TEST OPEN DATA TRANSILIEN. Awe.sm for Developers. API Documentation. Due to abuse of the API, it is no longer available.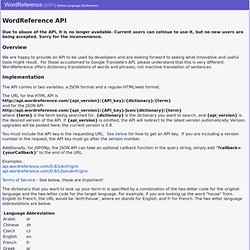 Current users can cotinue to use it, but no new users are being accepted. Sorry for the inconvenience. Aviary Developers.
Facebook
Hyperpublic - The world's local data at your fingertips. Site Directory - Google Code.
---