Crafts
Making Mozzarella At Home. For Christmas we received a Mozzarella kit from Leener's.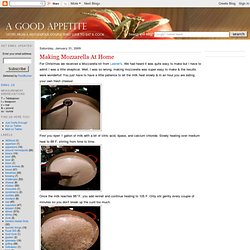 We had heard it was quite easy to make but I have to admit I was a little skeptical. Well, I was so wrong, making mozzarella was super easy to make & the results were wonderful! Spoon ring tutorial. 12 Days of Christmas Gag Gift. Make a Starbucks Frappuccino for $0.32. I wanted one.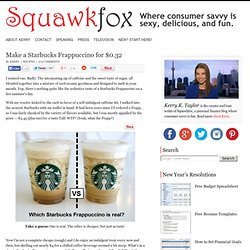 Badly. The intoxicating sip of caffeine and the sweet taste of sugar, all blended together into a mixture of iced creamy goodness and designed to melt in your mouth. Yep, there's nothing quite like the seductive taste of a Starbucks Frappuccino on a hot summer's day. With my resolve kicked to the curb in favor of a self-indulgent caffeine hit, I walked into the nearest Starbucks with my wallet in hand. Teacher Appreciation Gift Ideas. Autumn leaf bouquet. I don't know what it's like in your neighborhood, but when I step outside here in Oakland, I sense it right away: Fall is in the air!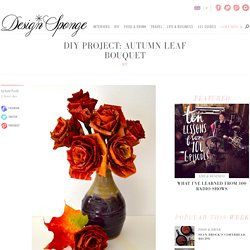 I'm lucky enough to have a few turning trees on my street, so I don't miss out entirely on the brilliant autumn colors I remember from growing up in NH. Speaking of brilliant autumn colors, I'm thrilled to share this stunning maple leaf rose bouquet DIY from a fellow Kate — clay, fiber and paper artist Kate Hust. Kate first learned how to make these a few years ago from a retired art teacher in her community, and now they've become an annual tradition when fall rolls around.
---