nutrition
Get flash to fully experience Pearltrees
May 23, 2012 — Calcium supplements might increase the risk of having a heart attack, and should be "taken with caution," concludes research published in the online issue of the journal Heart . Furthermore, boosting overall calcium intake from dietary sources confers no significant advantage in terms of staving off heart disease and stroke, the findings indicate. Previous research has linked higher calcium intake with a lowered risk of high blood pressure, obesity, and type 2 diabetes, all of which are risk factors for heart disease and stroke. And calcium supplements are commonly recommended to elderly people and women who have gone through the menopause to prevent bone thinning. The authors base their findings on almost 24,000 participants of one of the German arms of the European Prospective Investigation into Cancer and Nutrition (EPIC) study in Heidelberg.
By Amy Price PhD In the spinal patient community patients have been unofficially using bio-active magnesium and benfotiamine (along with a multi B and C supplement) for relief of CNS nerve pain along with piracetam or aniricetam to assist cognitive functioning. There is also considerable discussion on the merits of a heart healthy diet inclusive of lots of green vegetables, whole grains and lean proteins for improving cognitive function, cell repair and pain levels after spine and head injuries. Some of us have found supplementing glucosamine chondritin along with vitamin C, E and fish oil to be helpful as well, for the vegetarians flax seed oil seems to do the trick. The diet rich in magnesium may seem counterintuitive due to the brain's demand for glycogen and sweets cravings induced by chronic unremitting pain and brain fog but many have found good results with a change in diet and supplementation.
Low-protein food products are recommended to persons with particular types of metabolic disorders such as Homocystinuria (HCU), Phenylketonuria (PKU), Methylmalonic Acidemia(MMA) and Tyrosinemia. Each of these disorders require food products which are low in particular type of amino-acid. i.e. methonine in the case of HCU, phenylalanine in the case of PKU. However it is not easy to find high protein foods with low content of these amino acids.
July 6, 2011 — One of nature's most perfect foods may be even better for us than previously thought. While eggs are well known to be an excellent source of proteins, lipids, vitamins and minerals, researchers at the University of Alberta recently discovered they also contain antioxidant properties, which helps in the prevention of cardiovascular disease and cancer. Jianping Wu, Andreas Schieber and graduate students Chamila Nimalaratne and Daise Lopes-Lutz of the U of A Department of Agricultural Food and Nutritional Science examined egg yolks produced by hens fed typical diets of either primarily wheat or corn.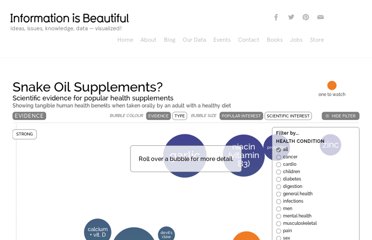 This image is a "balloon race".
At an age when proper nutrition is a fundamental health requirement, almost half the elderly people in developed countries are not adequately nourished. By the widely used Mini Nutritional Assessment, the reported prevalence of nutritional risk in older subjects is approximately 45% in the community, with higher values in domiciliary care settings or hospitals and 84% to 100% in residential care facilities [ 1 ]. Malnutrition is defined as a state in which a deficiency, excess or imbalance of energy, protein and other nutrients causes adverse effects on body form, function and clinical outcome [ 2 ]. Excess caloric intake or consumption of palatable energy-dense foods increases fat accumulation and vulnerability to a range of age-related diseases, including type 2 diabetes, cardiovascular disorders, and cancer. A substantial number of older people in westernized countries are overweight.
Feb. 28, 2011 — A new research study from Loma Linda University (LLU) demonstrates that naturally occurring antioxidants in pecans may help contribute to heart health and disease prevention; the results were published in the January 2011 issue of The Journal of Nutrition . Pecans contain different forms of the antioxidant vitamin E -- known as tocopherols, plus numerous phenolic substances, many of them with antioxidant abilities. The nuts are especially rich in one form of vitamin E called gamma-tocopherols.
Feb. 28, 2011 — Researchers at the University of California, San Diego School of Medicine and Creighton University School of Medicine in Omaha have reported that markedly higher intake of vitamin D is needed to reach blood levels that can prevent or markedly cut the incidence of breast cancer and several other major diseases than had been originally thought. The findings are published February 21 in the journal Anticancer Research . While these levels are higher than traditional intakes, they are largely in a range deemed safe for daily use in a December 2010 report from the National Academy of Sciences Institute of Medicine.