Send to Dad
You Shall Not Pass SelfInking Stamp Red by greyskieseternal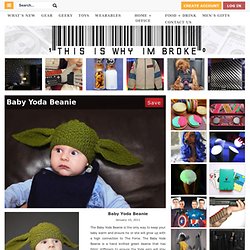 Baby Yoda Beanie
Making sure your infant is properly clothed at all times is very important, but then again, so is making sure they grow up knowing how to use the force.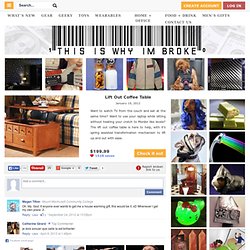 Lift Out Coffee Table
Contrary to popular belief, perhaps one of the best qualities a person can possess it laziness. A hard worker always gets the job done right by following every step down to the smallest detail, but a lazy person will figure out how to do something in the quickest and at times most efficient way possible, often leading to new inventions or techniques. The lift out coffee table is this principal made into reality by efficiently combining both coffee table and dining room table into one multipurpose wooden wonder.
Jedi Bath Robes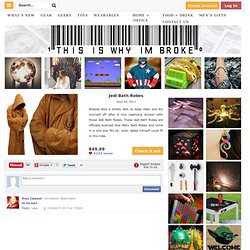 Essential to properly challenging "the force" is maintaining impeccable hygiene, which is why at the start of their training each padawan is given a Jedi bath robe. Although you'll never be able to use the force, you will be able to look the part with the Jedi bath robe. Sometimes the act of showering can be daunting, especially when you're riddled with laziness.
Who ever thought getting swallowed alive by Jaws would feel so nice and comfy?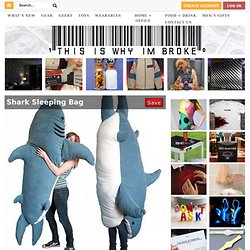 Shark Sleeping Bag
Sometimes, a man just needs to put his foot down. This toilet seat pedal is a genius way to end the countless amount of fights over who left the toilet seat up or down.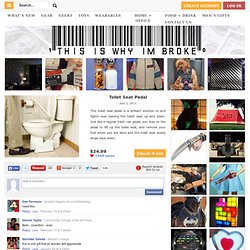 Toilet Seat Pedal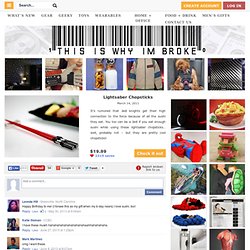 Lightsaber Chopsticks
It's a little known fact that Jedi knights were avid sushi eaters. It's even rumored that their affinity for this tasty delicacy was the key to their power. Recently arriving on our planet from a galaxy far far away are the lightsaber chopsticks;now any fan will be able to eat like the mighty and noble Jedi's.
Pet Hoodies
Your best friend may be covered in fur but that doesn't mean little Whiskers won't freeze their behinds when winter strolls by. Smaller pets may have fur but lack the body mass to successfully withstand cold temperatures. Luckily for these skinny critters, with the ultra stylish pet hoodies they'll never go cold again.