Picturators
Eldest & Only | Design in Entertainment
art-of-glass' Photostream
TONINETICA
melisaki: Archive
Burger Collection - Artists
eye burfi
Likeable
for ARTS SAKE
Detritus
The Metaphysical R*Evolution*
The Life of Polarn Per
Jane Hall
Ayrton Senna | Photography | Sports | milo 3oneseven | creative design | webdesign | wordpress | e commerce | buddypress
Blow them up with love.
Erkan
We Fell In Friend-Love With Yumi Sakugawa [Interview] Southern California-based illustrator Yumi Sakugawa explores the pangs, passions, and perils of platonic love in her charming comic I Think I'm in Friend-Love With You. A story of an awkwardly-adorable monster yearning for non-romantic affection – in the form of inside jokes, special hang-out sessions, and late-night Facebook chats – Sakugawa's comic captures a relational territory often considered ambiguous: the connection with and longing for platonic pals. [Read more...]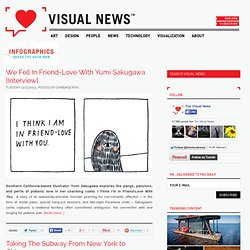 Visual News Originals - Visual News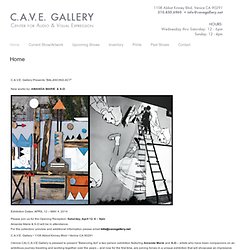 Opening Reception: Saturday January 11, 6-9pm on view January 11 – February 2, 2014 ANATOMY – New Works by Gustavo Rimada C.A.V.E.
Gallery - Category: Inventory - Picture: JennyBird Alcantara
The Daily Oyster
YIMMY'S YAYO™