Chef
Chocolate Heart - Le Cordon Bleu Recipe
Nutella Chip Cookies with Homemade Nutella Chips
Neiman Marcus Chocolate Chip Mystery – REVEALED!Good Taste with Tanji | Good Taste with Tanji
Feast your eyes on the legendary Neiman Marcus chocolate chip cookie. It's a tried and true recipe that's been around since even I was a kid…or has it? Now the secret is out: For years a fraudulent recipe has been circulating via chain letters and word of mouth – one that claims to find its origin in Neiman's charging an astonishing $250 for its original release! This, of course, is just not the case.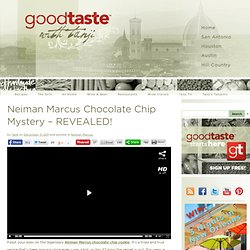 The 'Original' Neiman Marcus Chocolate Chip CookiesGood Taste with Tanji | Good Taste with Tanji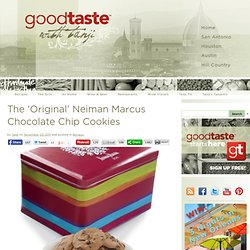 When it comes to homemade cookies, especially chocolate chip, it's hard to go wrong…usually you just end up with variations of gooey goodness! The Neiman Marcus recipe for their original chocolate chip cookie is somewhat controversial – there are a number of versions floating around online. This version is said to be the original (and it's one I've had for more than 25 years). Either way, the results are amazingly good cookies. You don't have to bake them….you can always buy them online at Neiman Marcus' website.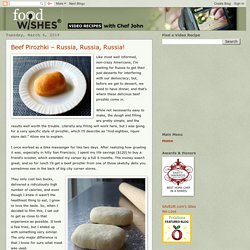 This fascinating pork on a stick recipe is American cuisine in a nutshell. City cooks, who couldn't get chicken, would take scraps from much-cheaper-at-the-time pork, and build something similar to what you see here; but that's not what makes this delicious mock drumstick so American. Why this represents the true spirit of American food, is that long after chicken became cheap and plentiful, people kept making and eating this anyway.
No Bake Reindeer Drops Recipe - Food.com - 222917