Photoshop CS5
How To Use Curves in Photoshop. If I were forced to give up all but one image adjustment tool, I would keep curves.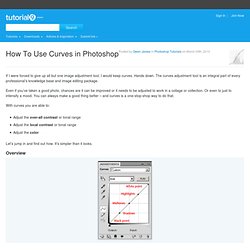 Hands down. The curves adjustment tool is an integral part of every professional's knowledge base and image editing package. Even if you've taken a good photo, chances are it can be improved or it needs to be adjusted to work in a collage or collection. Jungle 3D text in Photoshop. This is a funny Photoshop tutorial that explains how to realize a 3D jungle text effect.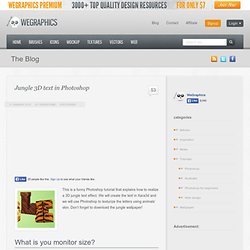 We will create the text in Xara3d and we will use Photoshop to texturize the letters using animals' skin. Don't forget to download the jungle wallpaper! What is you monitor size? Preview of the final result: Become a Premium Member and get unlimited access to source files and premium resources for only 7$/month. Adobe-photoshop-cs5-tutorials-new-features from galaxark.com - S. Photoshop CS5: Puppet Warp.
---