Tools for Analysis and Valuation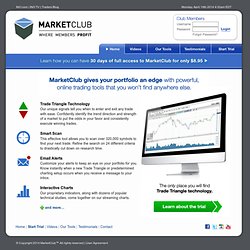 © Copyright 2013 MarketClub™ All rights reserved | User Agreement U.S. Government Required Disclaimer - Commodity Futures Trading Commission Futures and Options trading has large potential rewards, but also large potential risk. You must be aware of the risks and be willing to accept them in order to invest in the futures and options markets. Don't trade with money you can't afford to lose.
MarketClub: Tools For The Trader
The United States alone consumes 18.9 million barrels of oil every day, rain or shine. And China's appetite grows more ravenous by the minute, with daily consumption doubling from 5.5 million barrels in 2003 to nearly 9.8 million in 2011. Aside from a brief downturn during the recession , global oil consumption has been moving inexorably higher. Worldwide oil consumption passed its pre-recession 2007 peak in 2010 and continues to rise. It is projected to reach 90.2 million barrels per day this year.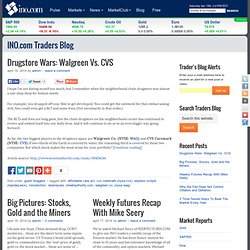 MarketClub Trader's Blog
CXOAG Investing and Trading Insights - Stock Market Research Summaries, Analyses and Reviews