Tools for Analysis and Valuation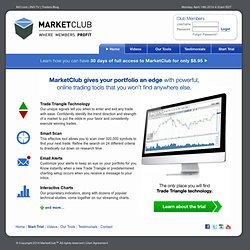 © Copyright 2014 MarketClub™ All rights reserved | User Agreement U.S. Government Required Disclaimer - Commodity Futures Trading Commission Futures and Options trading has large potential rewards, but also large potential risk. You must be aware of the risks and be willing to accept them in order to invest in the futures and options markets. Don't trade with money you can't afford to lose.
MarketClub: Tools For The Trader
Best Buy Co., Inc. (NYSE:BBY) was one of the top performing stocks in 2013. Best Buy (NYSE:BBY) reported on Thursday that total revenue and sales at its established US stores fell in the all-important holiday season due to intense discounting by rivals, supply problems for key products and generally weaker traffic in December. After starting out the trading year of 2013 at $12, this stock performed like the energizer bunny and kept going and going and going for most of the year. It hit a high of $44.60 on November 13th, a month before the all-important holiday season reality set in.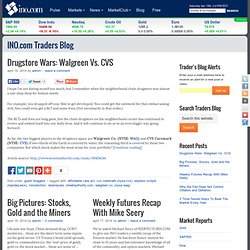 MarketClub Trader's Blog
Weekly Summary of Research Findings: 1/13/14 – 1/17/14 Below is a weekly summary of our research findings for 1/13/14 through 1/17/14. These summaries give you a quick snapshot of our content the past week so that you can quickly decide what's relevant to your investing needs. Subscribers: To receive these weekly digests via email, click here to sign up for our mailing list. More…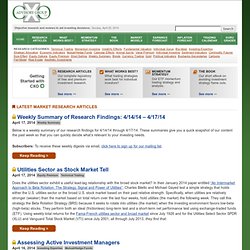 CXOAG Investing and Trading Insights - Stock Market Research Summaries, Analyses and Reviews