Applications
programy g-naukowe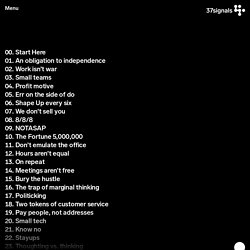 Our loyal customers include designers, developers, freelancers, lawyers, accountants, architects, non-profits, charities, universities, PR firms, retailers, manufacturers, consultants, authors, publishers, government agencies, students, marketers, airlines, restaurants, filmmakers, farmers, and just about everyone in-between. The world's most popular brands depend on our products every day. We'll never take their trust — or your trust — for granted.
Simple software to help you get organized: 37signals
Translations: 日本語 | Русский | Беларуская "With all the time you spend watching TV," he tells me, "you could have written a novel by now." It's hard to disagree with the sentiment — writing a novel is undoubtedly a better use of time than watching TV — but what about the hidden assumption? Such comments imply that time is "fungible" — that time spent watching TV can just as easily be spent writing a novel.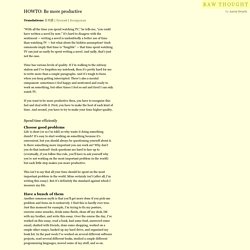 HOWTO: Be more productive (Aaron Swartz: The Weblog)
Introducing Instapaper 4.0 for iPad and iPhone The lede here is that my pal, Marco, has just released the stellar new 4.0 version of his Instapaper suite. This is fantastic news, and–as if you needed one more of Marco's beta testers to say so–I do sincerely hope you'll mark the occasion (and support his hard work) by purchasing the Instapaper iOS app(s). I promise you'll be treating yourself to a massive update to an already excellent product.
43 Folders | Time, Attention, and Creative Work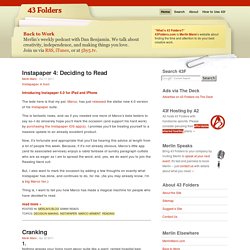 PortableApps.com - Portable software for USB drives | Your Digit