Quotes
People-Loved. Things-Used... CHAOS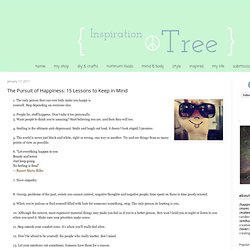 1. The only person that can ever truly make you happy is yourself.
The Pursuit of Happiness: 15 Lessons to Keep in Mind
"There are only two ways to live your life. One is as though nothing is a miracle. The other is as though everything is a miracle."Albert Einstein "You may be disappointed if you fail, but you are doomed if you don't try."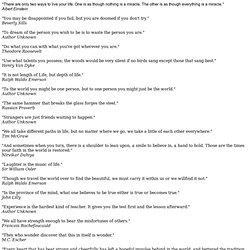 Quote List
words that speak to the soul.
Love - Johnny Depp
Word Love - Pinterest
20 Uplifting Quotes and Pieces of Advice
5-Pearls of Wisdom Pic
Love Cycle - Picture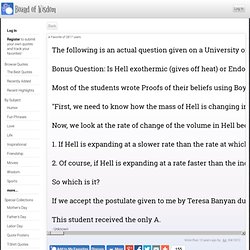 Board of Wisdom Log In Skip to Content Browse Quotes By Subject
Exam Question Story
William Shakespeare- Love Smile
Einstein-Genius-Quote.jpg
LYRICS TO LIVE BY
You are loved beyond measure
Life too short, Love people, EHFAR, Not easy-Worth it
Good Quotations by Famous people
You've Changed