Tecnologia
10 herramientas gratuitas para hacer excelentes Infografías.
Hace un par de años atrás crear una infografía necesitaba, además de tiempo, de una habilidad especial en el manejo de programas como Photoshop. Hoy en día eso ha cambiado totalmente. Hoy existen herramientas y recursos gratuitos que nos permiten crear infografías deuna forma muy fácil y rápida.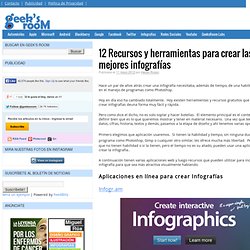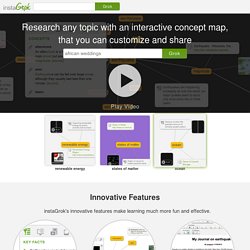 Research any topic with an interactive concept map, that you can customize and share Innovative Features instaGrok's innovative features make learning much more fun and effective.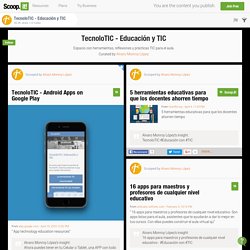 Tecnolotic - TIC en educación
Libros Digitales Les acercamos este sitio en el que podrán acceder a textos, manuales y libros de diversas disciplinas, categorizados por colección o serie. Los materiales están en formato PDF, para descargar o imprimir. Los archivos también pueden descargarse en formato ePub, es decir, como libro electrónico (e-book).