Quotes
646 2811 673 961 710 2265 1523 1375 413 347 779 852 739 2422 405 1422 2030 166 769 439 280 112 45 606 92 5071 1924 1390 1753 2923 1148 98 99 1951 914 2709 1558 3268 2034itsirrational.com - the best myspace layouts, codes, page graphics, comment boxes, quotes, scroll boxes, music player skins, contact buttons, headers, pixels and more! 307 762 1539 676 1618 54 355 155 350 103 132 197 194 431 81 290 704 114 214 831 801 154 202 139 113 3401 104 2613 115 234 115 55 456 106 136 146 416 1419 648 176 317 42 422 93 299 513 244 1138 131 230 487 821 476 90 341 201 164 32 41 240 44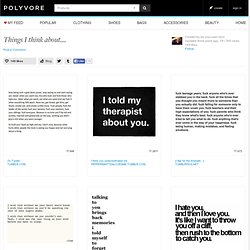 i am in a constant battle with my mind. i go from thinking that i am special for being "intelligent" to realizing that being aware of my being special is, in fact a sign that i am just seeking attention and simply something i like thinking about myself. then i realize that being aware of that fact counter-acts itself, and i am stuck in an endless paradox of myself. i have not yet learned how to stop and just say "it doesn't matter"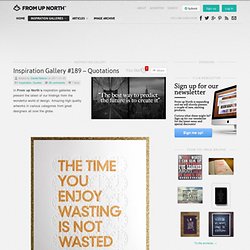 In From up North's inspiration galleries we present the latest of our findings from the wonderful world of design. Amazing high quality artworks in various categories from great designers all over the globe. Wasted time May the bridges I burn light the way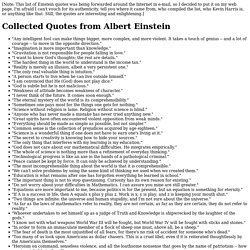 [Note: This list of Einstein quotes was being forwarded around the Internet in e-mail, so I decided to put it on my web page. I'm afraid I can't vouch for its authenticity, tell you where it came from, who compiled the list, who Kevin Harris is, or anything like that. Still, the quotes are interesting and enlightening.] "Any intelligent fool can make things bigger, more complex, and more violent.
"How strange is the lot of us mortals! Each of us is here for a brief sojourn; for what purpose he knows not, though he sometimes thinks he senses it. But without deeper reflection one knows from daily life that one exists for other people -- first of all for those upon whose smiles and well-being our own happiness is wholly dependent, and then for the many, unknown to us, to whose destinies we are bound by the ties of sympathy. A hundred times every day I remind myself that my inner and outer life are based on the labors of other men, living and dead, and that I must exert myself in order to give in the same measure as I have received and am still receiving...