Interesting Websites
15th February 2010 – Remember in the 90′s (and even some sites today!) when websites featured lame, cheap and tacky animated GIF images? Well this collection is anything but lame, cheap or tacky. Davidope (dvdp) is the creative director and founder of the design atelier volll.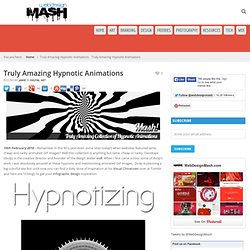 // Provide alternate content for browsers that do not support scripting // or for those that have scripting disabled.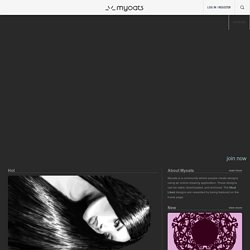 This time-lapse montage will blow your mind
Colored Pencil Sculptures at WomansDay.com - Jennifer Maestre's Extreme Art
Piled high on the floor of Michigan-based artist Jennifer Maestre's loft is a giant mound of Loew-Cornell colored pencils, the artist's building supply of choice. She produces beautiful, albeit dangerous-looking, sculptures by meticulously poking each through a screen.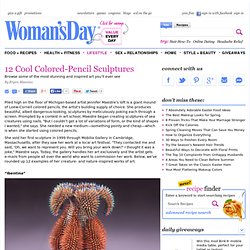 Mind is the aspect of intellect and consciousness experienced as combinations of thought, perception, memory, emotion, will and imagination, including all unconscious cognitive processes. Mind manifests itself subjectively as a stream of consciousness. Neuroanatomists usually consider the brain to be the pivotal unit of what we refer to as mind.