Crockpot Recipes
Ground Turkey Soup Recipe - Crockpot Turkey Soup Recipe. Crockpot Recipes - More than 1400 Crockpot Recipes for the Crock Pot or Slow Cooker. CrockPot Chicken Tortilla Soup. I love CrockPots because they simultaneously make my life easier and make it seem like I've put a lot more effort into dinner than I actually did.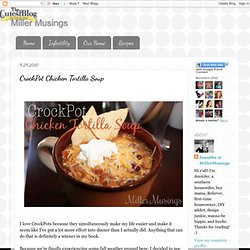 Anything that can do that is definitely a winner in my book. Because we're finally experiencing some fall weather around here, I decided to use the trusty CrockPot today to make some chicken tortilla soup, yum! And because it was so easy, so delicious, and I haven't posted a recipe in a long time, I thought I'd share with all of you! About Us « The Crockin' Girls. Crockpot Chicken Tortilla Soup. Be sure and join me on Facebook for the latest updates on new recipes!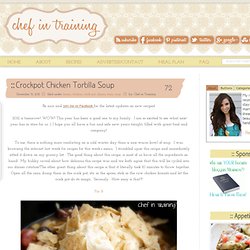 2012 is tomorrow! WOW! Crock Pot Orange Chicken. First off, I apologize that I don't know where this recipe came from.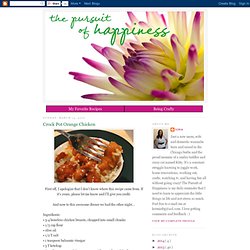 If it's yours, please let me know and I'll give you credit. And now to this awesome dinner we had the other night... Ingredients:• 3-4 boneless chicken breasts, chopped into small chunks• 1/3 cup flour• olive oil• 1/2 T salt• 1 teaspoon balsamic vinegar• 3 T ketchup• 6 oz. frozen orange juice concentrate (thaw or throw it in the microwave for 45 seconds)• 4 T brown sugar In a bowl, mix the orange juice, brown sugar, vinegar, salt, and ketchup.
---