Crockpot Recipes
Ground Turkey Soup Recipe - Crockpot Turkey Soup Recipe
CrockPot Chicken Tortilla Soup
I love CrockPots because they simultaneously make my life easier and make it seem like I've put a lot more effort into dinner than I actually did.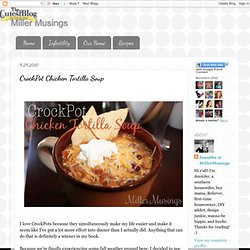 About Us « The Crockin' Girls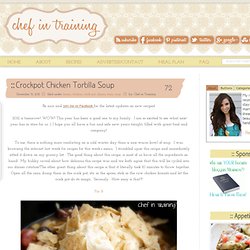 Crockpot Chicken Tortilla Soup
Be sure and join me on Facebook for the latest updates on new recipes! 2012 is tomorrow! WOW!
First off, I apologize that I don't know where this recipe came from. If it's yours, please let me know and I'll give you credit. And now to this awesome dinner we had the other night... Ingredients:• 3-4 boneless chicken breasts, chopped into small chunks• 1/3 cup flour• olive oil• 1/2 T salt• 1 teaspoon balsamic vinegar• 3 T ketchup• 6 oz. frozen orange juice concentrate (thaw or throw it in the microwave for 45 seconds)• 4 T brown sugar In a bowl, mix the orange juice, brown sugar, vinegar, salt, and ketchup.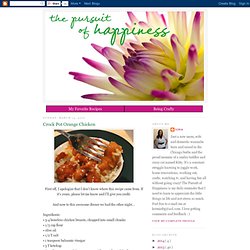 Crock Pot Orange Chicken