Candy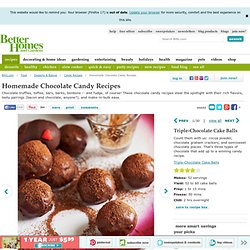 Bourbon-Brownie Petits Fours Rich and decadent, just one of these tiny brownie bites will satisfy even the most voracious chocolate craving. The drizzled chocolate glaze and pretty frosting rosette give the dessert company-ready style.
Homemade Chocolate Candy Recipes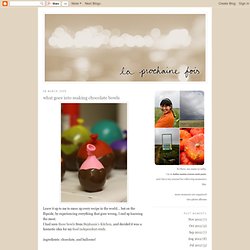 Leave it up to me to mess up every recipe in the world... but on the flipside, by experiencing everything that goes wrong, I end up learning the most. I had seen these bowls from Stephanie's Kitchen , and decided it was a fantastic idea for my food independent study. ingredients: chocolate, and balloons! first, a giant bar of chocolate all the way from taiwan!