Breads
Soft Pretzels « The Candid Appetite. Rustic Italian Bread | The Tasteful Life. Posted on September 21, 2011 I never thought I could make my own bread until I inherited this recipe.
It's pure and simple and all you need is the ingredients, a bowl and a fork along with an oven to bake in. For some reason I believed I would need all sorts of tools, machines, and special ingredients like "malt" to make it happen but then Flavia shared her basic rustic bread recipe with me. Homemade Pita Pocket Bread | Tammy's Recipes. 1.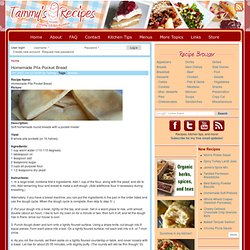 In a large bowl, combine first 4 ingredients. Add 1 cup of the flour, along with the yeast, and stir to mix. Pita Bread. Pita bread is a great bread for beginning bakers or for making with kids.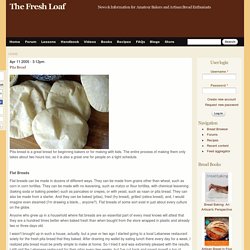 The entire process of making them only takes about two hours too, so it is also a great one for people on a tight schedule. Flat breads can be made in dozens of different ways. They can be made from grains other than wheat, such as corn in corn tortillas.
Cinnamon Rolls
Herbed Turkey Meatballs and Cranberry Barbeque Sauce Recipe. Herbed Turkey Meatballs with a Cranberry Barbecue Sauce Makes 16-20 Ingredients:meatballs:1 pound ground turkey1/3 cup oats1 egg, lightly beaten1 garlic clove, minced2 tablespoons Worchestershire sauce2 tablespoons sage, minced1 tablespoon rosemary, minced1 tablespoon thyme, minced1 tablespoon chives, thinly slicedsalt and pepper to tastecranberry bbq sauce:12 ounces cranberries½ cup orange juice¼ cup molasses3 tablespoons honey2 tablespoons light brown sugar2 chipotle peppers in adobo1/2 cup ketchup2 tablespoons apple cider vinegar¾ teaspoon cinnamon Directions: 1.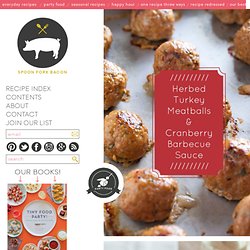 Preheat oven to 375°F. 2. Crispy grissini gris | Laura Advice. Pentru ca s-au adunat pe lista destule retete pe care trebuie sa le postez, am intrebat pe pagina blogului meu de pe Facebook cu care sa incep si grisinele au fost alese de marea majoritate.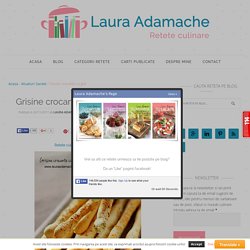 Sunt foarte simplu de facut si foarte crocante datorita grisului asa ca daca doriti sa rontaiti ceva in post, vi le recomand din toat inima. 200 gr faina 50 gr gris 100-125 ml apa. The Pastry Affair - Home - Garlic Parmesan Pull-Apart&Bread - StumbleUpon. I once made the driest pancake in the world.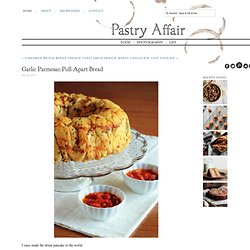 I can see you sitting at home, staring at your computer screen, and scoffing at my bold statement. Driest pancake in the world? Yeah, right. How would you even know? But this is the truth, my friends. Sprinkled with Flour: Cherry Crunch Coffee Cake. Handcraft cracker and grissini breadsticks! | give me flour. Cinnamon Sugar Pull-Apart Bread — Joy the Baker - StumbleUpon. I'm sorry.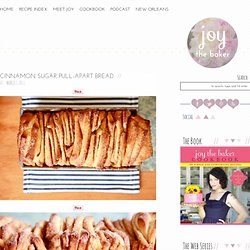 I know it's Monday morning and you probably came here for some pretty pictures of food that you could glance at, and then move on with your day… and here I go thrusting warm, soft cinnamon sugar bread in your face. It's not fair. I know it's not fair. Winter Breads from Casa de Cuisine: French Sour Cream Wheat Bread - National... When most people think of breads from France they automatically think French Bread (Pain Francais).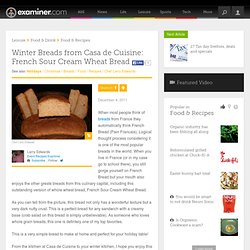 Logical thought process considering it is one of the most popular breads in the world. When you live in France (or in my case go to school there), you still gorge yourself on French Bread but your mouth also enjoys the other greats breads from this culinary capital, including this outstanding version of whole wheat bread, French Sour Cream Wheat Bread. As you can tell from the picture, this bread not only has a wonderful texture but a very dark nutty crust. This is a perfect bread for any sandwich with a creamy base (crab salad on this bread is simply unbelievable). Bread and Butter. Sometimes life feels like layers of complications.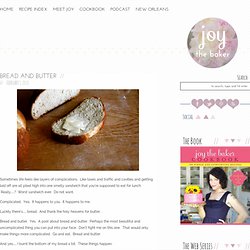 Like taxes and traffic and cavities and getting laid off are all piled high into one smelly sandwich that you're supposed to eat for lunch. Really…? Worst sandwich ever.
---