Art
[ Close Privacy Policy ] Privacy Policy / Your California Privacy Rights Revised and posted as of March 4, 2013 Prime Publishing, LLC ("Company," "we" or "us") reserves the right to revise this Privacy Policy at any time simply by posting such revision, so we encourage you to review it periodically. In order to track any changes to this Privacy Policy, we will include a historical reference at the top of this document.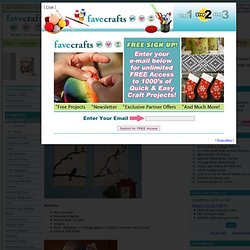 I haven't done a lot of holiday decorating this year – keeping it simple, but I found this idea in an old Christmas decorating book and wanted to try it out. It is a non-permanent way to use your ornaments, very easy, and can be done in many variations. It is perfect to place on a mantle, table, or just to accent your decor. All you need for the basic version is a knitting needle and about 16-20 classic ball ornaments of varying size.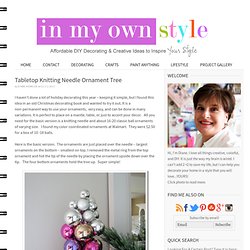 EDIT 11/5/2012: We are no longer selling custom crayon pieces in our Etsy shop. We are now focusing on a new jewelry project, so please check that out and we hope you enjoy the tutorial below! Edit: We are now selling custom crayon pieces in our Etsy shop!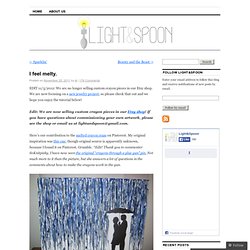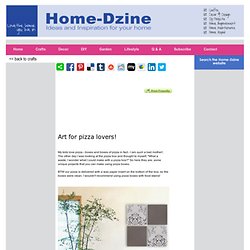 Art for pizza lovers! BTW our pizza is delivered with a wax paper insert on the bottom of the box, so the boxes were clean. I wouldn't recommend using pizza boxes with food stains! I already had this idea in mind, but was going to use polystyrene blocks. But why buy polystyrene when I can recycle pizza boxes and create art for my home, and for the kids' rooms as well.
Have you noticed that silhouettes are all the rage these days? I see them in magazines, on blogs, books, and the TV. I've priced them out a few times, only to be disappointed by how costly they can be. In kindergarten, I vaguely remember my teacher shining a light at us while we stood by a wall with a big piece of white paper taped on it.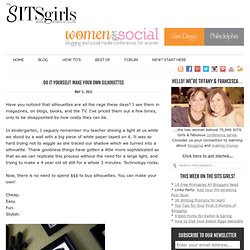 untitled
Note:You can't use fishing line. Don't even think about it. It just doesn't conduct light in the right way.
by 8thlopez on July 26, 2010 If you are a fan of graffiti or any type of street art, chances are you have come across an artist named Banksy who does impeccable stencil art installations and is now a world-renowned artist, even though he keeps his identity a secret. You may not be an aspiring Banksy, but would like to make some stencil art yourself. If you follow these directions you will be able to easily make stencil art of your own all by doing a quick picture edit, printing it out, cutting it out, and then painting! What you will need: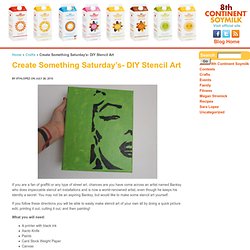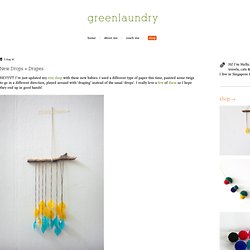 3 Aug 10 HEYYY!!! I've just updated my etsy shop with these new babies. I used a different type of paper this time, painted some twigs to go in a different direction, played around with 'draping' instead of the usual 'drops'. I really love a few of these so I hope they end up in good hands!
Blog Archive » New Drops + Drapes
My summer project: Bubble Art! - HOME SWEET HOME
Melted Crayon Art
This was my submission from the SYTYC "New Year's" Challenge….I finally won a challenge! That puts Dana and I into the final two this coming week! I haven't made resolutions for the past few new years because I usually forget about them after a few weeks. This year as a family we came up with a short list of things we wanted to focus on everyday and I made the list into a large piece of art. I love that this large 3 foot high wood piece is reminiscent of an early 20th century subway sign. It is durable enough to hang in an outside eating area: It is simple enough to rest on a side table: And it is bold enough to display on a mantle as the focus of a room: Here is how I made it:
Resolutions "Subway" Art - Tutorial