Appetizers & Snacks
I gave my father a subscription to Gourmet as a Christmas present 20 years ago and have been reaping the rewards ever since. This simple oven-fried potatoes recipe came from a 1985 issue. It has been so much part of our family I thought dad had invented it. These crispy thin potato slices are just divine. I call them potato chips because they taste like the best potato chips you will ever have.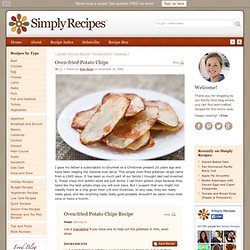 Oven-fried Potato Chips Recipe
My Amish Friend's Caramel Corn Recipe
2 lbs of ground pork* 1 bunch of Chinese chives** 1 bunch of green onions 1 pieces of ginger 1 egg (optional) some uncooked shrimp (optional) 3 packs of dumpling wrappers*** some all-purpose flour soy sauce sesame oil rice vinegar garlic (optional) chili paste (optional)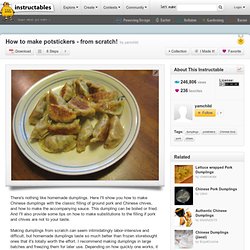 How to Make Delicious, Healthy Homemade Potato Chips With a Microwave!