Ebooks
30 Books I'm Glad I Read Before 30 - StumbleUpon. Post written by: Marc Chernoff Email In various ways, these 30 books convey some of the philosophy of how Angel and I live our lives.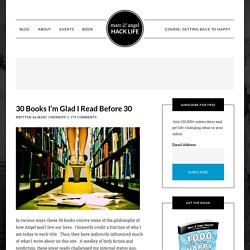 I honestly credit a fraction of who I am today to each title. Www.oscarwildecollection.com. What were you raised by wolves? - StumbleUpon. - StumbleUpon. This book contains 209 tales collected by the brothers Grimm.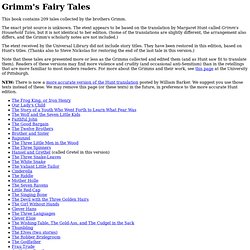 The exact print source is unknown. The etext appears to be based on the translation by Margaret Hunt called Grimm's Household Tales, but it is not identical to her edition. (Some of the translations are slightly different, the arrangement also differs, and the Grimm's scholarly notes are not included.) The etext received by the Universal Library did not include story titles. They have been restored in this edition, based on Hunt's titles.
---