Drawing
October 19th, 2011. Both comments and pings are currently closed. (Click image for full size view) A fantastic series of illustrations from an advertising campaign by Mercedes Benz. Not strictly accurate going by modern science, but a great depiction of the concept. Are you a lefty or a righty?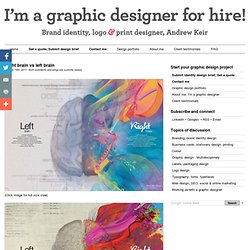 Right brain vs left brain - Creative Collection
Boy, I didn't know what I was getting myself into when I started this. I've had requests for some sort of expressions tutorial dating back a while now, so I figured, "Sure! I can explain expression drawing...and it'll be way better than all those tutorials out there that are nothing but charts of generic expressions.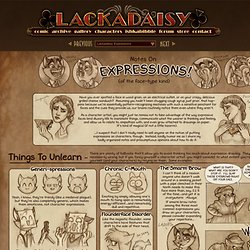 The hands are a notorious source of frustration. This section won't concentrate on the muscle structure, since the hand is very complex in this regard, and knowing this won't help much in drawing them. Instead, we'll look at proportions, range of motion, and possible simplifications. Structure and proportions Figure 2.20. Bone structure and proportions of the hand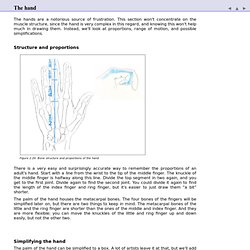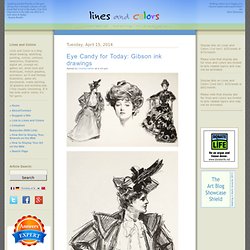 lines and colors :: a blog about drawing, painting, illustration, comics, concept art and other visual arts & Drawing
As I mentioned in my 2007 article on "The Drawing bench (horse)", I'm fond of the arrangement provided by these usually simple benches that allow for a "sight-over" position when seated and drawing. I say "usually simple", because I got a kick out of comment recently posted to the article on this amazingly deluxe variation, apparently suitable for a Gilded Age drawing room. The manufacturer's site, for the bench, which they call the "Unicorn LE" and describe as "a magical drawing & painting horse". I'm not exactly sure about its specific magical properties, but it has a delightful tagline that reads: "Elegant enough for the living room and sturdy enough for the studio".
- StumbleUpon
Article by James Pond I am the owner of Pondly.com / art lover / electrical engineer / software developer / MBA in e-business student. I blog for pleasure and love to share my Internet findings. Web site: http://www.pondly.com A blank city wall with a fresh coat of paint.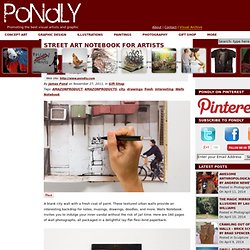 Street Art Notebook For Artists | Pondly