Drawing
The Dorm - Anime, Digital paintings, Illustrations - StumbleUpon. - StumbleUpon. Manga Tutorials. - StumbleUpon. Right brain vs left brain - Creative Collection. October 19th, 2011.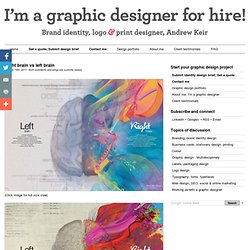 Both comments and pings are currently closed. (Click image for full size view) A fantastic series of illustrations from an advertising campaign by Mercedes Benz. Not strictly accurate going by modern science, but a great depiction of the concept. Are you a lefty or a righty? Lackadaisy Expressions - StumbleUpon. Boy, I didn't know what I was getting myself into when I started this.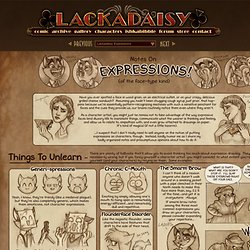 I've had requests for some sort of expressions tutorial dating back a while now, so I figured, "Sure! I can explain expression drawing...and it'll be way better than all those tutorials out there that are nothing but charts of generic expressions. The hand. The hands are a notorious source of frustration.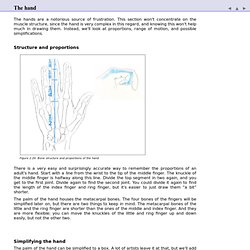 This section won't concentrate on the muscle structure, since the hand is very complex in this regard, and knowing this won't help much in drawing them. Instead, we'll look at proportions, range of motion, and possible simplifications. Structure and proportions Figure 2.20. Bone structure and proportions of the hand. Lines and colors :: a blog about drawing, painting, illustration, comics, concept art and other visual arts & Drawing. In many ways, all art is about selection.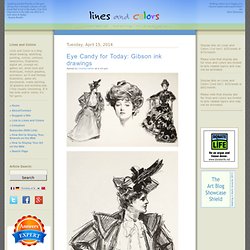 Whether representational or non-representational, imaginary or abstracted from reality — visual art is about choices of what to show and what not to show. So, for that matter, is writing, music and all other forms of communication and expression. Ever since bottom-line mandates turned "news" into "infotainment", and Justin Bieber's latest pimple became more "newsworthy" than ongoing conflicts that affect millions, it's been easy to forget how selective reporting can be, particularly within a cacophony of information sources. - StumbleUpon. Street Art Notebook For Artists | Pondly. Article by James Pond I am the owner of Pondly.com / art lover / electrical engineer / software developer / MBA in e-business student.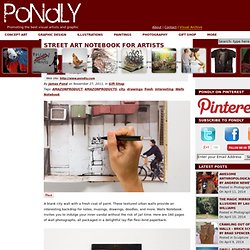 I blog for pleasure and love to share my Internet findings. Web site: A blank city wall with a fresh coat of paint. Drawing Tutorial: Male - StumbleUpon. A Singular Creation Art Community & Tutorial: Painting Realistic Eyes - StumbleUpon. An Online Graphic Novel by Daniel Lieske - Chapter 1 - The Last Day Of School - StumbleUpon.
Drawing
---