English online resources
Edward Gauvin is simply awesome. I first met him when he was working at the French Publishers' Agency. Actually, that's not exactly accurate. I first corresponded with him when he was at the FPA, but I first met him in person when he was visiting Rochester. See?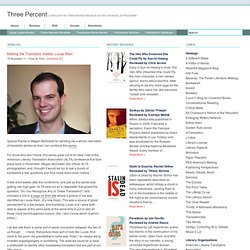 tag
Internet Marketing Tips from Denise Wakeman
Internet Marketing Tips from Denise Wakeman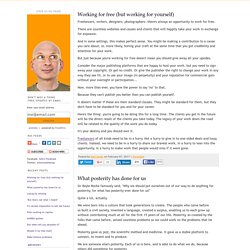 Organized non-profits provide reach, leverage and consistency that can't be matched by the millenia-old model of individuals helping those they encounter in the community. It's one of the extraordinary success stories of the industrial age that they've been able to have such a worldwide impact with relatively few resources. As our choices continue to increase (yes, there's now a long tail of philanthropy), it gets ever more important that we make conscious choices about what to support and how. Here are a few questions with no right answers, questions that might help you think about where you want to allocate your charitable support... Are you more drawn to emergencies that need your help right now, or to organizations that work toward long-term solutions to avoid the emergencies of the future? Would you prefer to support a proven, scaled, substantial organization, or does the smaller, less well-known organization appeal to you?