Knowledge
Do As One. Do As One invites you to use color therapy coupled with breathing to stimulate the entire spectrum of energy within your body temple.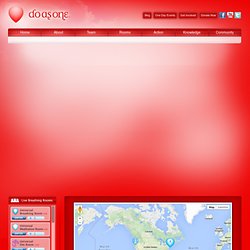 Choose whether you want to breathe in one, two or three breaths per color and then sit back and calmly receive a mind, body and spirit full-spectrum boost. You can also choose to breath one breathe per color continuously. The map on this page shows you where everyone you are breathing with is located around the world in real time.
Science Videos Search Engine. Cyber's Cheep CD-Spindle Grow Tek - StumbleUpon. I orginally did this for fun, It makes a nice simple little grow that is easily hidden.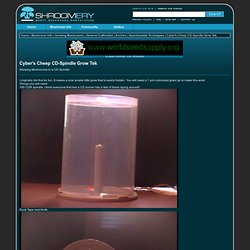 You will need a 1 pint colonized grain jar to make this work. Things you will need 100 CDR spindle, I think everyone that has a CD burner has a few of these laying around! Orrery_2006.swf from dynamicdiagrams.com. Interactive 3D model of Solar System Planets and Night Sky. Famous Buddhist Quotes &Sayings.
Science. History. Language.
---