Blogs
On the hunt for the best open source resources and more.....
What are your favorite design blogs and sites? There are so many design blogs now, that your top list is sure to be a bit different. Here we've collected 16 great design sites that consistently bring high-quality material to their audience. They are filled with great resources, original material, thought provoking articles, or well constructed design tutorials that keep you growing as a designer. Add these sites to your feed reader, if they aren't already in there! 1.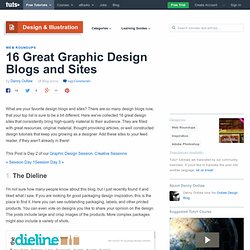 16 Great Graphic Design Blogs and Sites
Remote Project Management Posted July 18, 2012 in How-To , Productivity Managing a team of telecommuters or remote freelancers may sound easy — after all, you don't have to deal with them as frequently or as personally as employees who work out of the same office as you.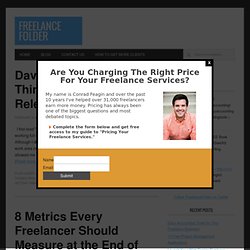 Productivity | FreelanceFolder - Part 3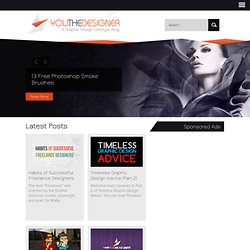 Graphic Design Blog, Tips and Jobs
Articles , Inspiration 930 views March 8, 2013 by Cadence Wu The legendary Tomb Raider video game series comes back after a few years of hiatus. The game returns this year with a revamped Lara Croft …
Elite By Design - Web Design, Blogging, Photoshop
80 Large Background Websites
As the monitor resolution and internet speed is advancing, it seems like more and more designers use over-sized photo or illustrated image as the website's background. Large background image can create the stunning visual effect, especially for high resolution monitors. It can also add more life to your site design compared to the traditional tiled background graphic. Here is a collection of 80 websites that used large image as the site background (must-see, you won't be disappointed). Photographic Styles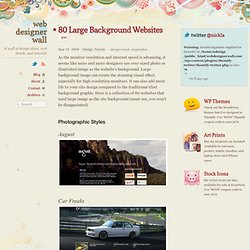 12 Alternative Web Browsers You Should Try | Tools
Chances are you're viewing this page in one of the following web browsers: Firefox, Internet Explorer, or Chrome. I can make this assumption because these three browsers combine for about 90% of the market share. Then again, you might be one of the few people that have adopted an alternative to the big name web browsers. Whatever the case, you do have options when it comes to web browsing. The three I've already mentioned have gained popularity for different reasons, but being popular doesn't always mean something is the right fit for everybody.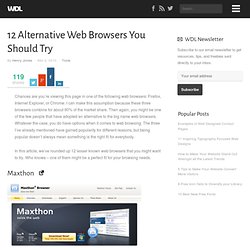 DesignCritique - Another Perspective in Design - Part 2