Musique
A Beginner's Guide To Doom And Stoner Rock. In their illustrated Beginner's Guide To Doom And Stoner Rock, Lelo Jimmy Batista and illustrator Naga Wika map the connections in a tangled web of musical ties.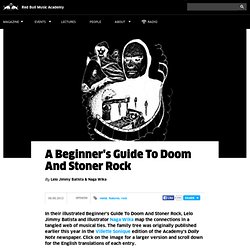 The family tree was originally published earlier this year in the Villette Sonique edition of the Academy's Daily Note newspaper. Click on the image for a larger version and scroll down for the English translations of each entry. A BEGINNER'S GUIDE TO DOOM AND STONER ROCK, by Lilo Jimmy Batista and Naga Wika. John Peel's Record Shelf. Gotye + Kimbra : Somebody That I Used To Know @ SNL. Home » News musique 15 avril 2012Par Benoit Darcy1 215 lecturesUn commentaire Gotye et Kimbra Johnson se sont retrouvés sur le plateau de Saturday Night Live pour interpréter Somebody That I Used To Know, désormais en passe de devenir un tube planétaire… Belle histoire commencée quelques mois plus tôt.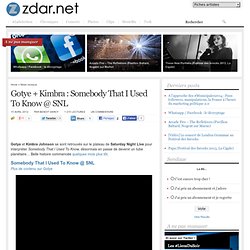 Somebody That I Used To Know @ SNL Plus de contenu sur Gotye Suivez @zdar sur Twitter ou rejoignez la communauté sur Facebook ! Persephone - Jayne Amara Ross. *** FareWell Poetry *** This music is dangerous.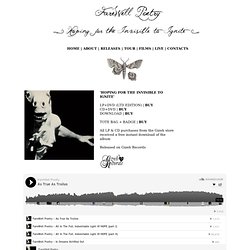 Deep emotional wounds often need to be reopened and scarped in order to have a shot at healing. Hoping for the Invisible to Ignite invites us to pass through the raging fire so that we might stand on the ravaged side, patting the flames on our singed clothes and glaring triumphantly at the monster that should have destroyed us. One of 2011's defining musical moments. Miss this at your peril. THE SILENT BALLET 9/10 (album of the month)
Electro
Hindi. - StumbleUpon. Media Player. Photo. - StumbleUpon. Pictogram music posters on the Behance Network. Imagine-a-jump-john-lennon-vs.-van-halen by jackstanleywp. Media downloads :: Wu-Tang Corp. - The Official Site of the Wu-Tang Clan. Les Black Sessions sont nécessaires. Juste un petit coup de gueule pour soutenir l'une des émissions qui a façonné notre goût pour la musique, et offert des moments uniques, magnifiques à des milliers d'auditeurs.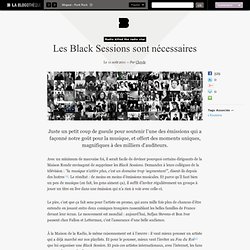 Avec un minimum de mauvaise foi, il serait facile de deviner pourquoi certains dirigeants de la Maison Ronde envisagent de supprimer les Black Sessions. Demandez à leurs collègues de la télévision : "la musique n'attire plus, c'est un domaine trop 'segmentant'", disent-ils depuis des lustres.
Blogs. Guitare.
---