Musique
A Beginner's Guide To Doom And Stoner Rock
In their illustrated Beginner's Guide To Doom And Stoner Rock, Lelo Jimmy Batista and illustrator Naga Wika map the connections in a tangled web of musical ties.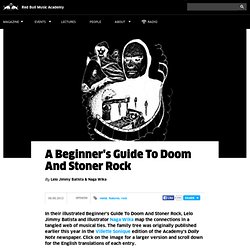 John Peel's Record Shelf
Home » News musique 15 avril 2012Par Benoit Darcy1 158 lecturesUn commentaire
Gotye + Kimbra : Somebody That I Used To Know @ SNL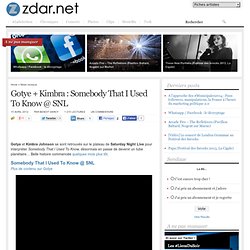 Persephone - Jayne Amara Ross
This music is dangerous. Deep emotional wounds often need to be reopened and scarped in order to have a shot at healing.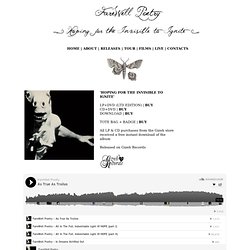 *** FareWell Poetry ***
- StumbleUpon
Media Player
- StumbleUpon
Pictogram music posters on the Behance Network
Imagine-a-jump-john-lennon-vs.-van-halen by jackstanleywp on SoundCloud
media downloads :: Wu-Tang Corp. - The Official Site of the Wu-Tang Clan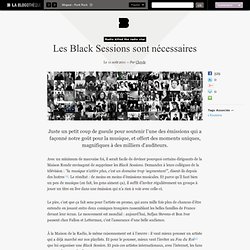 Juste un petit coup de gueule pour soutenir l'une des émissions qui a façonné notre goût pour la musique, et offert des moments uniques, magnifiques à des milliers d'auditeurs. Avec un minimum de mauvaise foi, il serait facile de deviner pourquoi certains dirigeants de la Maison Ronde envisagent de supprimer les Black Sessions. Demandez à leurs collègues de la télévision : "la musique n'attire plus, c'est un domaine trop 'segmentant'", disent-ils depuis des lustres.
Les Black Sessions sont nécessaires