Logiciels libres & apprentissage d'un language
Fleex. Accueil - le Projet Shtooka. Apprendre les langues. The 100 Most Used Verbs in French - Smart.fm. Lang-8 - Multi-lingual language learning and language exchange. Cours de français - Leçon 214 : Repère / repaire - Société - Discussions. Leçon 42 : Le trait d'union n'est pas facultatif On a trop souvent tendance à le laisser tomber en se disant "Bah, ce n'est pas vraiment une faute.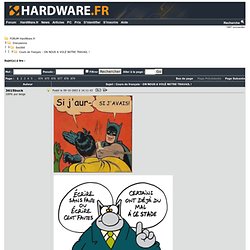 " Ben si, c'est une faute, une vraie ! 1. Quand on inverse sujet et verbe, il faut un trait d'union. Perroquet — Listening comprehension tutor — Presentation. Faute orthographe, regle orthographe, test orthographe: Projet Voltaire, exercice grammaire orthographe. Anki - friendly, intelligent flashcards. Start [Polyglotte] Le site a pour objectif de faciliter l'apprentissage de langues grâce à l'usage de données et de logiciels libres.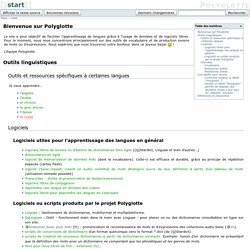 Pour le moment, nous nous concentrons principalement sur des outils de vocabulaire et de production sonore de mots ou d'expressions. Nous espérons que vous trouverez votre bonheur dans ce joyeux bazar L'équipe Polyglotte. Outils et ressources spécifiques à certaines langues Logiciels.
---