Logiciels libres & apprentissage d'un language
Notre blogue est maintenant disponible sur http://01langue.org lundi 11 juillet 2011 Publié par Thierry Roget à 11:22 Aucun commentaire: Envoyer par e-mailBlogThis!Partager sur TwitterPartager sur Facebook
Apprendre les langues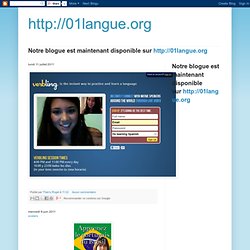 Leçon 42 : Le trait d'union n'est pas facultatif On a trop souvent tendance à le laisser tomber en se disant "Bah, ce n'est pas vraiment une faute." Ben si, c'est une faute, une vraie ! 1. Quand on inverse sujet et verbe, il faut un trait d'union. - On peut => Peut-on ?
Cours de français - Leçon 214 : Repère / repaire - Société - Discussions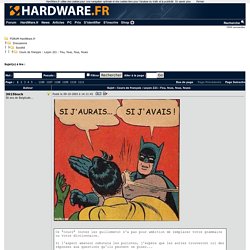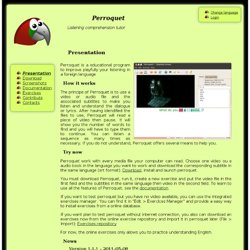 Perroquet — Listening comprehension tutor — Presentation
Listening comprehension tutor Perroquet is a educational program to improve playfully your listening in a foreign language How it works The principe of Perroquet is to use a video or audio file and the associated subtitles to make you listen and understand the dialogue or lyrics. After having idendified the files to use, Perroquet will read a piece of video then pause.
Choose a platform from the left. Download Anki for Windows Installation Save the installer to your desktop or downloads folder.
start [Polyglotte]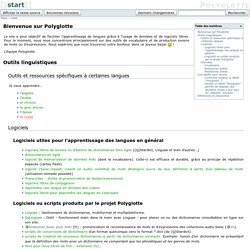 Le site a pour objectif de faciliter l'apprentissage de langues grâce à l'usage de données et de logiciels libres. Pour le moment, nous nous concentrons principalement sur des outils de vocabulaire et de production sonore de mots ou d'expressions. Nous espérons que vous trouverez votre bonheur dans ce joyeux bazar L'équipe Polyglotte. Outils et ressources spécifiques à certaines langues Logiciels