Stumbling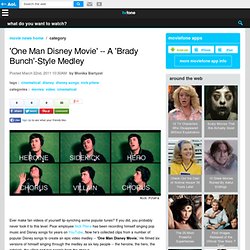 Ever make fan videos of yourself lip-synching some popular tunes? If you did, you probably never took it to this level. Pixar employee Nick Pitera has been recording himself singing pop music and Disney songs for years on YouTube .
A Chair for Clingy Lovers If you've ever had someone sit in your lap, you know that 15 minutes is about the max your legs can handle. It's really not fair.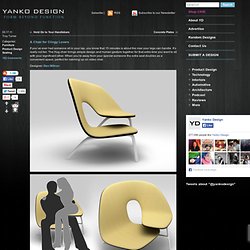 Best Ways to Beat Depression Without Drugs - iVillage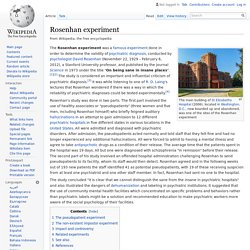 The Rosenhan experiment was a famous experiment into the validity of psychiatric diagnosis , conducted by psychologist David Rosenhan and published by the journal Science in 1973 under the title " On being sane in insane places ". [ 1 ] The study is considered an important and influential criticism of psychiatric diagnosis. [ 2 ] Rosenhan's study was done in two parts. The first part involved the use of healthy associates or "pseudopatients" (three women and five men) who briefly simulated auditory hallucinations in an attempt to gain admission to 12 different psychiatric hospitals in five different States in various locations in the United States . All were admitted and diagnosed with psychiatric disorders. After admission, the pseudopatients acted normally and told staff that they felt fine and had not experienced any more hallucinations. All were forced to admit to having a mental illness and agree to take antipsychotic drugs as a condition of their release.