Grand Ecran
Cinéma - Musique : Ma perle favorite dans ce réseau Pearltrees! De nombreuses nouveautés et originalités de toutes époques viendront la compléter de manière accueillante.
Que dire de plus ? Whait and see ! Chess Puzzle. Warzone Kings Chess Tournament [110] Kevin Spacey. Early life Spacey was born in South Orange, New Jersey, the son of Kathleen Ann (née Knutson; December 5, 1931 – March 19, 2003), a secretary, and Thomas Geoffrey Fowler (June 4, 1924 – December 24, 1992), a technical writer and data consultant.[1][2][3] He has two older siblings: a sister, Julie, and a brother, Randy.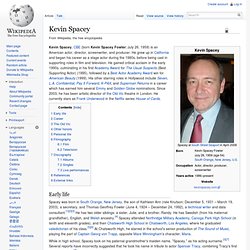 He has Swedish (from his maternal grandfather), English, and Welsh ancestry.[4] Spacey attended Northridge Military Academy, Canoga Park High School (in tenth and eleventh grades), and then Chatsworth High School in Chatsworth, Los Angeles, where he graduated valedictorian of his class.[5][6] At Chatsworth High, he starred in the school's senior production of The Sound of Music, playing the part of Captain Georg von Trapp, opposite Mare Winningham's character, Maria.
Vidéos, Programmes & Photos - France.
Groland.con. NCIS Photos: Season Finale on CBS. NCIS Photos: Tiva on CBS. NCIS Photos: On the Run on CBS. NCIS: Mobile Game. NCIS (nciscbs) on Pinterest. X-Men : Le Commencement. iTunes - Tout ce qu'il faut pour se distraire. Songbird. Moteur de recherche. Denzel Washington. Cd-Dvd - Achat dans le rayon Cd-Dvd chez Thanh Binh : Super march asiatique avec les produits naturellement exotiques - Thanh-Binh.com. Bande annonce Cinéma. X-MEN LE COMMENCEMENT – Bande annonce X-Men : Le Commencement' nous entraîne aux origines de la saga X-Men, révélant une histoire secrète autour des événements majeurs du XXème siècle.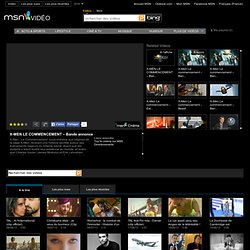 Avant que les mutants n'aient révélé leur existence au monde, et avant que Charles Xavier (James McAvoy) et Erik Lehnsherr (Michael Fassbender) ne deviennent le Professeur X et Magneto, ils n'étaient encore que deux jeunes hommes découvrant leurs pouvoirs pour la première fois. Avant de devenir les pires ennemis, ils étaient encore amis, travaillaient avec d'autres mutants pour empêcher la destruction du monde, l'Armageddon. Au cours de cette opération, le conflit naissant entre les deux hommes s'accentua, et la guerre éternelle entre la Confrérie de Magneto et les X-Men du Professeur X éclata… Sortie le 1er juin au cinema. ToutLeCine.com (toutlecine): ses vidéos.
---