Museums
Quay Brothers Retrospective at MoMA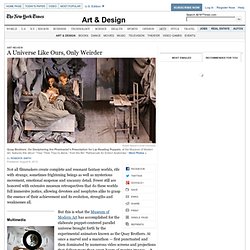 Robert Barker/Cornell University
Photos: Twelve Artists Who Make Marfa, Texas, a Cultural Destination
One expects to encounter the Milanese fashion brand's storefronts in such chic locations as Manhattan's Fifth Avenue and Paris's Rue Saint-Honoré, but what about finding a Prada boutique just off U.S. Highway 90, a mile west of Valentine, Texas? Such is what the Scandinavian-born, Berlin-based artist collaborators Michael Elmgreen and Ingar Dragset set out to achieve in the fall of 2005 with their permanently installed sculpture aptly entitled Prada Marfa, which actually stands some 30 miles outside of Marfa.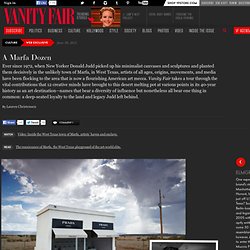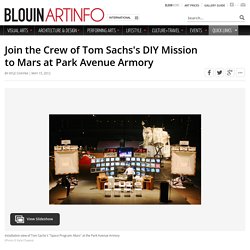 Tom Sachs , dressed in khakis and a white short-sleeve collared shirt complete with pocket protector, stood at a control panel in the front of the Park Avenue Armory 's cavernous Wade Thompson Drill Hall, his face lit by a bank of dozens of television monitors. Slowly, deliberately, the artist called out over walkie-talkie to his similarly uniformed assistants spread throughout the mammoth hall — "Camera one, okay, camera two. Rockets. Camera four. Space." A video sequence gradually filled the central monitor depicting a space shuttle taking off from its launch pad, gushing smoke.
Join the Crew of Tom Sachs's DIY Mission to Mars at Park Avenue Armory
Shock-seekers snap up new Aussie art dare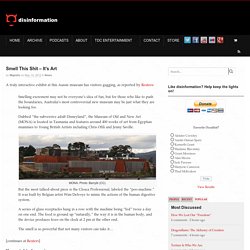 Smell This Shit – It's Art
A truly interactive exhibit at this Aussie museum has visitors gagging, as reported by Reuters : Smelling excrement may not be everyone's idea of fun, but for those who like to push the boundaries, Australia's most controversial new museum may be just what they are looking for.
How China Went from Art-Market Afterthought to World Auction Superpower
The Metropolitan Museum of Art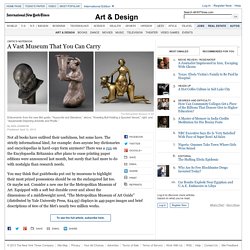 Metropolitan Museum of Art's New Guidebook
'The Dawn of Egyptian Art' at the Metropolitan Museum
Karsten Moran for The New York Times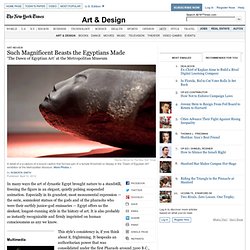 The project, to be financed by UBS and called the Guggenheim UBS Map Global Art Initiative, will begin with South and Southeast Asia.
Guggenheim and UBS Project Plan Cross-Cultural Program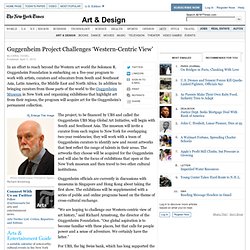 These thoughts were crystallized for me by one of the most beautiful exhibitions I have ever seen: "Colorful Realm: Japanese Bird-and-Flower Paintings by Ito Jakuchu (1716-1800)" at the National Gallery of Art here.
'Colorful Realm,' Works by Ito Jakuchu at National Gallery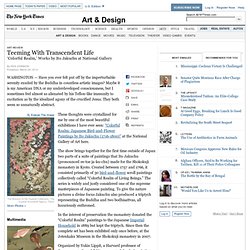 Gallery: Programs: Japan Society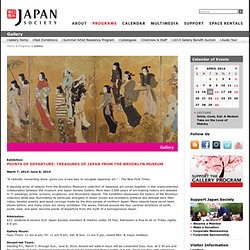 Upcoming Exhibition:
Sri Arts :: Functional Arts: Indonesian Art
Michael Stravato for The New York Times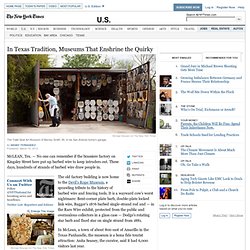 In Texas, a Tradition of Museums That Showcase the Quirky
'In Vibrant Color' - Harry Warnecke - National Portrait Gallery
¶ "I Love Lucy" wouldn't have been as funny in color. ¶Gen.
Russian Real Estate Magnate Takes on Putin With Appropriation Art Show on the Upper East Side
The exhibition, which comes to the Met by way of the Grand Palais in Paris and the San Francisco Museum of Modern Art, explores the closely intertwined collections of the siblings Leo, Gertrude and Michael Stein (and Michael's wife, Sarah). It casts these wealthy American expatriates as ahead-of-the-curve art patrons, whose tastes and social networks shaped Modernism as we know it.
'The Steins Collect,' Matisse and Picasso, at the Met
2012 Whitney Biennial
Possessed of a remarkable clarity of vision, a striking spatial intelligence and a generous stylistic inclusiveness, it places on an equal footing art objects and time-based art — not just video and performance art but music, dance, theater, film — and does so on a scale and with a degree of aplomb we have not seen before in this town. In a way that is at once superbly ordered and open-ended, densely structured and, upon first encounter, deceptively unassuming, the exhibition manages both to reinvent the signature show of the Whitney Museum of American Art and to offer a bit of redemption for the out-of-control, money-saturated art world.
Smithsonian making 3D models of items from its collection
What do you do when you're the world's largest museum but can display only two percent of the 137 million items in your collection (a mere 2.75 million) at any given time?
This masterpiece of Renaissance metalwork is signed on the browplate by Filippo Negroli, whose embossed armor was praised by sixteenth-century writers as "miraculous" and deserving "immortal merit."
'The Ungovernables - 2012 New Museum Triennial'