Growing
JellyRat: Scientists construct artificial jellyfish from rodent cells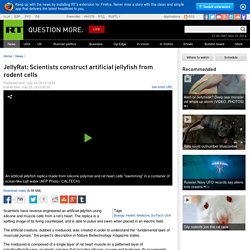 Published time: July 22, 2012 19:55 Edited time: July 23, 2012 00:00 An artificial jellyfish replica made from silicone polymer and rat heart cells "swimming" in a container of ocean-like salt water (AFP Photo / CALTECH) Scientists have reverse-engineered an artificial jellyfish using silicone and muscle cells from a rat's heart.
Insects Find Crack In Biotech Corn's Armor : The Salt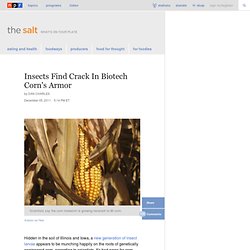 Hidden in the soil of Illinois and Iowa, a new generation of insect larvae appears to be munching happily on the roots of genetically engineered corn, according to scientists. It's bad news for corn farmers, who paid extra money for this line of corn, counting on the power of its inserted genes to kill those pests.
Research vessel "Helmer Hanssen", which belongs to the University of Tromsø, on the Arctic Tipping Points expedition in Framstredet, may 2011 (Photo: rudicaeyers.com – BFE/Universitetet i Tromsø) Last summer when the research vessel Helmer Hansen sailed toward the ice packs north of the Svalbard Archipelago, the scientists on board were searching for life that is invisible to the naked eye. Millions of microorganisms live in every drop of the Arctic seawater.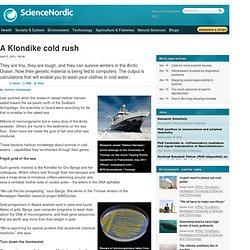 A Klondike cold rush
Why Monsanto Thought Weeds Would Never Defeat Roundup : The Salt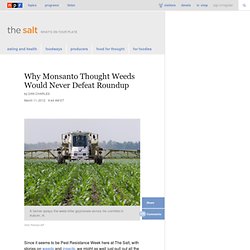 A farmer sprays the weed killer glyphosate across his cornfield in Auburn, Ill.
Dow and Monsanto Join Forces to Poison America's Heartland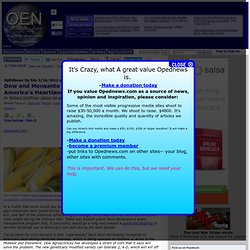 Corn, America's staple by http://www.google.com/search?
Quicklink: Scandinavian trees 'survived last Ice Age'
Judge Dismisses Organic Farmers' Case Against Monsanto : The Salt
Farmer Alan Madison fills a seed hopper with Monsanto hybrid seed corn near Arlington, Illinois, U.S.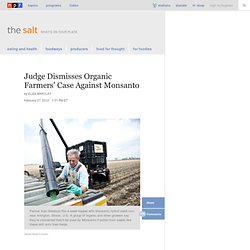 Designers of a food forest in Seattle want to make blueberry picking a neighborly activity. iStockphoto.com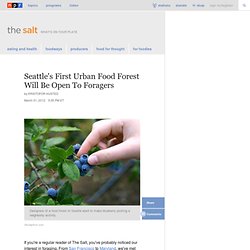 Seattle's First Urban Food Forest Will Be Open To Foragers : The Salt
Designed and built on Marcin Jakubowski's farm, this tractor cost far less than a commercial tractor.
Building A Village Starts With Building The Tractor