Rat
Mark Nystrom - Mark Nystrom
gislaine trividic - Diatomée
Sally Ross artist
千葉 奈穂子 展 Naoko Chiba (2008.1.13~2.17)Gallery M Contemporary art
Masaya Chiba
BENI BISCHOF for Fumetto 2011. No Longer Pie in the Sky all images © We Find Wildness April 9 marked the opening day of Fumetto, the International Comic Festival in Switzerland. The event spans continents and centuries to explore our relationship with comics, from the first sketches of American comic artist DANIEL CLOWES to the badass installation of Swiss artist BENI BISCHOF.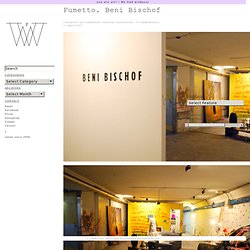 We Find Wildness
We Find Wildness
FLORIAN GRAF: Well, Come at Abbey of Bellelay (Switzerland) from 19 June to 18 September, 2011 photo © WFW Be, Leave, 2011 photo © WFW exhibition view photo © WFW Exist, 2011 photo © WFW Transfixed, 2011 © WFW Cleaned Vacuum, 2011 photo © WFW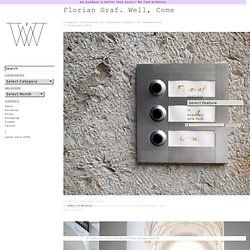 ATELIER
MUSIQUE
La barre de Sheffer - E. Duyckaerts - Vidéo Dailymotion-Mozilla Firefox
François Delfosse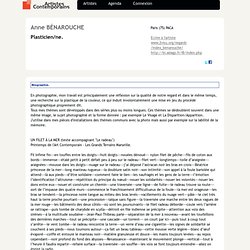 Biographie. En photographie, mon travail est principalement une réflexion sur la qualité de notre regard et dans le même temps, une recherche sur la plastique de la couleur, ce qui induit involontairement une mise en jeu du procédé photographique proprement dit. Tous mes thèmes sont développés dans des séries plus ou moins longues. Ces thèmes se dédoublent souvent dans une même image, le sujet photographié et la forme donnée : par exemple Le Visage et La Disparition/Apparition. J'utilise dans mes pièces d'installations des thèmes communs avec la photo mais aussi par exemple sur la labilité de la mémoire. UN FILET À LA MER (texte accompagnant "Le radeau") Printemps de l'Art Contemporain - Les Grands Terrains Marseille.
Anne BÉNAROUCHE : Plasticien/ne, à-Mozilla Firefox
Documents d'artistes Rhône-Alpes est un fonds documentaire en ligne consacré à une sélection d'artistes contemporains vivant en Rhône-Alpes. Réalisés avec les artistes et réactualisés régulièrement, les dossiers présentent leur travail par de nombreux documents visuels, textuels et sonores. La Région Rhône-Alpes accompagne le projet qui reçoit également le soutien du Ministère de la Culture et de la Communication - DRAC Rhône-Alpes, de la Ville de Lyon, de la Ville de Saint-Étienne, de la Ville de Valence et de la Fondation Léa et Napoléon Bullukian. DDA-RA est membre du Réseau documents d'artistes, groupement des associations Documents d'artistes en régions : • PACA - http://www.documentsdartistes.org • Bretagne - http://www.ddab.org • Rhône-Alpes - http://www.dda-ra.org • Aquitaine - http://www.dda-aquitaine.org • Piémont, Italie - création en cours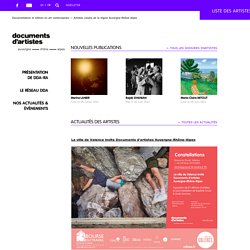 "Les Queues de Sardines" Creative Tights by m + o-Mozilla Firefox