Nootropics
The Nootropics Guide
Buy Generic Provigil®, Alertec®, Modalert® : Modafinil (Spier) 200mg without prescription
Usage Used for the treatment of narcolepsy, shift work sleep disorder, and excessive daytime sleepiness associated with obstructive sleep apnea.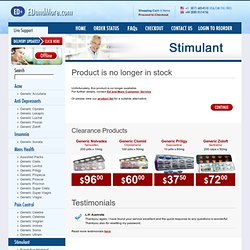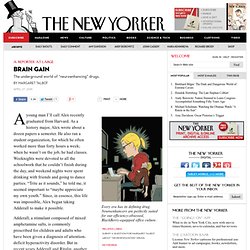 A young man I'll call Alex recently graduated from Harvard.
Misc Reading - The underground world of neuroenhancing drugs
Warning! May be extremely useful. via reddit.com
Nootropics (/noʊ.əˈtrɒpɨks/ noh-ə-TROP-iks), also referred to as smart drugs, memory enhancers, neuro enhancers, cognitive enhancers, and intelligence enhancers, are drugs, supplements, nutraceuticals, and functional foods that purportedly improve mental functions such as cognition, memory, intelligence, motivation, attention, and concentration.[1][2] The word nootropic was coined in 1972 by the Romanian Dr.