Learning
For Students Chalktips lets you follow your teacher and classmates, so you can be up to date with your work. You can access Chalktips even after the course is over, so you have a record of your school work. Circle Build your academic and professional circle, while separating your personal networks. Create a portfolio with work you publish.
Chalktips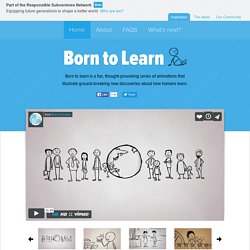 Battling for the Soul of Education Moving beyond school reform to educational transformation: The findings and recommendations of 3 decades of synthesis Download from battlingforthesoulofeducation.org Your brain is the planet's most powerful learning machine. But our current systems of education aren't doing enough to unlock our true potential.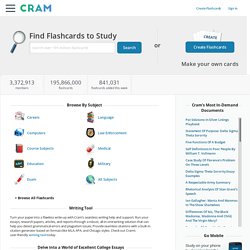 Online flashcards are a great way to study! Cram is your number one online educational resource. We have a wide selection of flashcards for you to study, memorize, test yourself on, and more. Learn a foreign language, practice your multiplication table or prepare for your MCAT by memorizing every bone in the body. Whatever it is you want to learn, Cram has you covered. Flashcards are effective because they are founded on the principles of rote and memorization.