Photo & Graphic Design
Birds by John Pusateri
I had the good fortune of finally meeting John Pusateri last night, an artist based in New Zealand that I've kept an eye on for the last two years or so. My fascination of late with animals, taxidermy and sculpture was further reignited by looking at some of his recent work which includes a detailed study of birds. He has an exhibition coming up later in October at Seed Gallery in Newmarket, Auckland - which based on the work we've observed, will definitely be a success. Absolutely stunning work.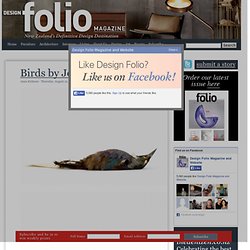 We've got together with New York architects WORKac to give away five copies of the second edition of 49 Cities, their study into design proposals for utopian metropolises. Edited and published by Storefront for Art and Architecture , the book features an interview with Michael Webb of the Archigram collective and an essay by Sam Jacob of London architects FAT . This competition is now closed. Five winners will be selected at random and notified by email.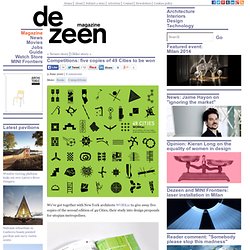 Zeen Design Magazine
Scissors
polkadots & vodkashots
CGUnit
Snowball's blog
10,000 images in 1 page!
Red Circle Photography | Professional Photography Solutions
GraphicHug™ - Everybody Needs a Hug
Katie Kirk Illustration
Look Look!
Bein-B
Francesco Franchi's Photostream
High Tech Fetish Serie by Wolfgang Zajc | TrendLand -> Fashion B