Photo & Graphic Design
Birds by John Pusateri
I had the good fortune of finally meeting John Pusateri last night, an artist based in New Zealand that I've kept an eye on for the last two years or so. My fascination of late with animals, taxidermy and sculpture was further reignited by looking at some of his recent work which includes a detailed study of birds. He has an exhibition coming up later in October at Seed Gallery in Newmarket, Auckland - which based on the work we've observed, will definitely be a success. Absolutely stunning work.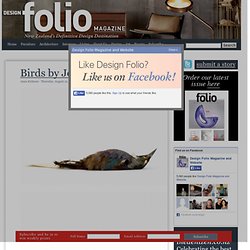 We've got together with New York architects WORKac to give away five copies of the second edition of 49 Cities, their study into design proposals for utopian metropolises. Edited and published by Storefront for Art and Architecture, the book features an interview with Michael Webb of the Archigram collective and an essay by Sam Jacob of London architects FAT. This competition is now closed. Five winners will be selected at random and notified by email.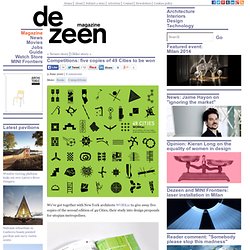 Zeen Design Magazine
modfetish.com
Scissors
design work life
FFFFOUND!
polkadots & vodkashots
you guys. today is my 20th birthday (yay!), which means i'm no longer a teenager, which means i no longer have an excuse forkeeping this silly blog. but it was fun while it lasted! feel free to follow me from here on twitter or flickr. or both. thanks for everything!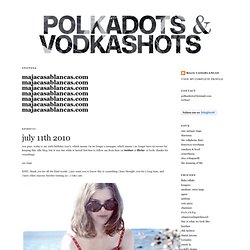 CGUnit
Snowball's blog
Это будет мой первый и наверно последний пост на тему Россия-Украина. Все эти дни я был как инквизитор из начальной заставки фильма Дневной дозор :) Где ему слева в ухо говорит Гесер, а в другой Завулон.Так и тут, только в "оба уха" тут лили информацию СМИ и соцсети сторонников РФ с одной стороны, и Украины с другой. Я особо в политике не силен, и всегда был аполитичен, по этому комментировать ситуацию воздержусь. Единственное, что меня беспокоило и беспокоит это мои друзья в Украине.У меня там действительно много друзей, и многие из них как братья. И если на весах будет Патриотизм и Дружба - я выберу дружбу.Для меня удивительно было наблюдать срачи и ссоры в комментах моих друзей, которые еще лет 5 назад вместе пили водку на берегу Одессы или в одном из парков Москвы.
10,000 images in 1 page!
Red Circle Photography | Professional Photography Solutions
Feaverish Photography
GraphicHug™ - Everybody Needs a Hug
Typecache a repository of type Hi, I am very glad to come back here and say hi on Ghug. It has been a while but please allow me to share with you the website, Typecache.com, which I recently made with my friends. It is an online index for type foundries and font sellers, and showcases their collections of type. There are also font lists such as Helvetica/DIN alternatives. As typographic literacy grows, the site will hopefully be a useful resource for designers, art directors, and type enthusiasts.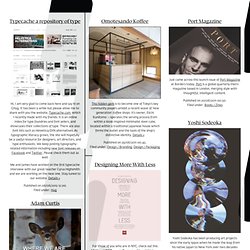 Katie Kirk Illustration
Type Supply is thrilled to introduce Marigny, a casual typeface drawn with serious typography in mind. The family combines the warmth of handwriting, the confidence of lettering and the functionality of typography into one package. It is distinctively legible at small sizes and lovingly distinctive at large sizes.
modern graphic design inspiration blog + vintage gr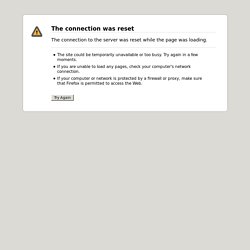 Look Look!
Bein-B
Francesco Franchi's Photostream
High Tech Fetish Serie by Wolfgang Zajc | TrendLand -> Fashion B
As found in ARCHIVE Lurzer Int'l Vol.6-2006 Agency: FCB, Vienna AD: Andreas Gesierich Copy: Ronald Roniger-Kolaczek Photographer: Wolfgang Zajc Just stumble on this really cool Editorial/Campaign – High Tech Fetish – It was a viral Campaign for Cosmos Austria (electronics website) showing fetishist scenes with equipment that Cosmos sells. A great idea !! But I didnt find any photographer name – Any idea ??