Gadgets
Ceramic Sitting Flower Pots Handmade pots, designed and created to brighten the corners or areas that need a touch of humor to your home. Link here. Smuggler's Belt The professional smuggler's solution to carrying microfiche, concealed banknotes, or other contraband. The hidden inner pocket of the Smuggler's Belt stays closed while you wear it and becomes accessible only when you take the belt off.
Advertising - Sweet Station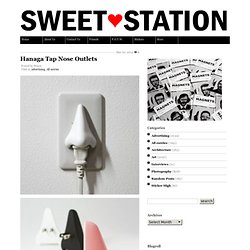 Rogz Grinz Ball Dog Toy
FULL SMILE » These are clever
Modern rings come in all shapes and sizes. This post showcases the most creative and unusual ring designs. Minimal Ring Combine it with other jewelry or wear alone for a minimalist look. [link]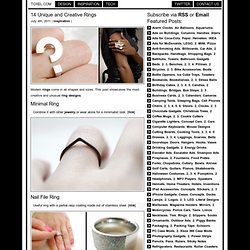 Home Magazine
Advertising - Sweet Station
Keyboard Coasters It's ok to spill on this keyboard! A simple and modern set of coasters to complement your desk. Click here to buy.