Gadgets
Pet Sweep Introducing Todd Lawson's latest invention, the Pet Sweep , which will your pets cleaning the house independently. Lawson's animal-powered debris removal system will keep your home tidy & your pets busy. Here's your chance to have some fun with the pet lover in your life by giving them a Pet Sweep Prank Pack! Barnacle Ceiling Lamp Sculptor and designer Daniel Ritthanondh has made a ceiling lamp fixture inspired by the "barnacle" from the Half-Life video games.
Advertising - Sweet Station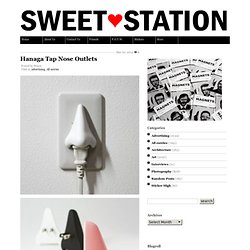 Rogz Grinz Ball Dog Toy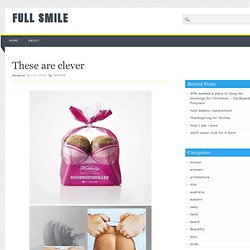 The dandelion plant is a beneficial weed, with a wide range of uses, and is even a good companion plant for gardening. Its taproot will bring up nutrients for shallower-rooting plants, and add minerals and nitrogen to soil. It is also known to attract pollinating insects and release ethylene gas which helps fruit to ripen.It's time to show you some Beautiful photos of dandelion.we hope that you will like it and do not forgot to share your comments.
FULL SMILE » These are clever
Modern rings come in all shapes and sizes. This post showcases the most creative and unusual ring designs . Minimal Ring Combine it with other jewelry or wear alone for a minimalist look. [ link ] Nail File Ring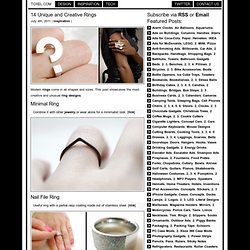 Home Magazine
Advertising - Sweet Station
Online by Eden Design I am really loving this innovative fixture by Eden Design . It can be built-in, surface mounted, or hung from the ceiling. Click here for the link.