Gadgets
Advertising - Sweet Station. Hanaga Tap Nose Outlets The Nose outlets basically just plug into your outlet and provide you with another outlet for the actual appliance or gadget that you want to power up.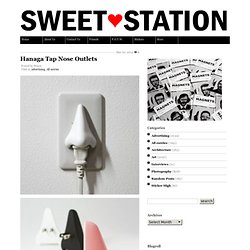 Link here. Fixie Pizza Cutter The Fixie Pizza Cutter will add a cosmopolitan touch to your Friday nights with Pizza and friends. It's like a miniature version of the authentic Fixie bike, and features double sharp cut discs. Rogz Grinz Ball Dog Toy. FULL SMILE » These are clever. Simple Ideas That Are Borderline Genius (Part 13) 14 Unique and Creative Rings. Modern rings come in all shapes and sizes.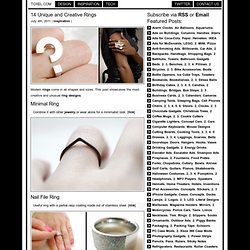 This post showcases the most creative and unusual ring designs. Minimal Ring Combine it with other jewelry or wear alone for a minimalist look. [link] Society6 | Affordable Art Prints, iPhone Cases and T-shirts - StumbleUpon. Simple Ideas That Are Borderline Genius Part 8. Yuki Matsueda. Home Magazine. Advertising - Sweet Station.
Keyboard Coasters It's ok to spill on this keyboard!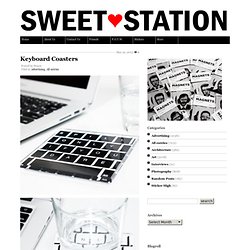 A simple and modern set of coasters to complement your desk. Click here to buy.
---