Blogs_Web_2.0
Ya tengo Mi Asistente personal de ActionCare
Albert Garcia Pujadas | qtorb
El blog de Javier Godoy — Estrategias de marketing online- Internet y la publicidad
8 Formas de Exprimir al Máximo a Twitter | Marketing en Redes Sociales: CarlosCabrera.net
Usable y accesible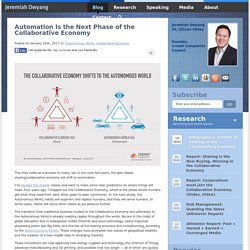 The crowd is bypassing traditional companies by sharing goods, services, space, and money with each other in the Sharing Economy. People are being empowered to build their own goods in the Maker Movement by crowd funding, tapping global marketplaces, and preparing to accelerate this with 3D printing. You see, the crowd, is starting to perform like a company: self-financing, self-designing products, self-manufacturing, and self-selling to each other. So, what does this growing trend mean for traditional businesses? In my closing slides to corporate audiences about the Collaborative Economy, I attempt to tie everything together on this one summary slide. While it's best understood after the full presentation, the slide can, hopefully, stand on its own.
Digital Disruption is on everyone's mind. Netflix is replacing people's cable subscriptions. Simple apps like OpenTable and LoseIt!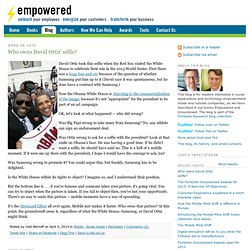 Fortalecidos
Tiene muchos nombres y se puede manifestar de muchas formas, algunas veces se le llama follower (seguidor) como en Twitter, otras veces se le denomina amigo como en Facebook, incluso lo podemos encontrar como suscriptor en Feedburner… da lo mismo, el comportamiento es muy parecido, alguien que en un momento muy concreto decide (añadir) a su funnel (embudo) de información nuestra aportación, a una red concreta, ya sea una red social, una aplicación de microbloging, o un lector de rss. Como en toda actividad relativamente nueva, el proceso de aprendizaje del uso se está haciendo, en este caso, a marchas forzadas… Nadie nunca nos enseñó a preguntarnos: ¿Para qué agregar a alguien?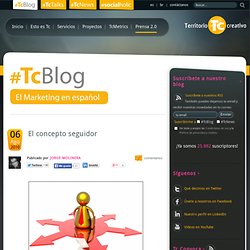 El concepto seguidor | eTc
Y no sólo se trata de hacer una campaña 360, o una acción de social media.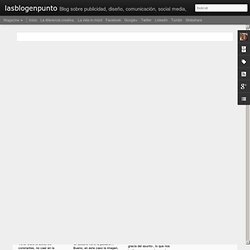 La 'hipersocialización', la nueva 'realidad' de los Social Media y de las marcas
MarketingAd Blog