Blogs_Web_2.0
Ya tengo Mi Asistente personal de ActionCare
Albert Garcia Pujadas | qtorb
El blog de Javier Godoy — Estrategias de marketing online- Internet y la publicidad
8 Formas de Exprimir al Máximo a Twitter | Marketing en Redes Sociales: CarlosCabrera.net
Usable y accesible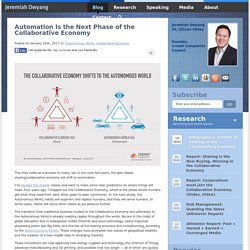 Which VC invested the most frequently in Silicon Valley Social Networks? Surprise! They're from NY! This is part of my continue industry analysis of the changing digital space (see all posts tagged VC ), but probing which investors are most active –and are bellwethers for finding future growth companies. Ever wonder who's behind the backing of some of the fastest growing technology companies? To find out, I created tables and collected public data to list out the specific investors of each of the major social networks, and social media sites, and conducted frequency analysis of the investors to find out.
Thoughts on watching the fascinating interplay between Mike Diasey, Ira Glass of the NPR radio program "This American Life," and Apple. . . In a nutshell: Mike Daisey describes himself as "Actor, author, commentator, playwright, and general layabout." He took a trip to China to see how Apple products are made in a factory at Foxconn, then wrote a monologue about it, which he delivers off-broadway in a show called " The Agony and the Ecstasy of Steve Jobs ."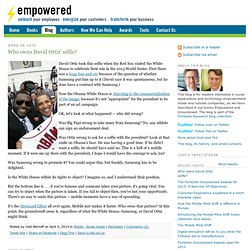 Fortalecidos
Tiene muchos nombres y se puede manifestar de muchas formas, algunas veces se le llama follower (seguidor) como en Twitter, otras veces se le denomina amigo como en Facebook, incluso lo podemos encontrar como suscriptor en Feedburner… da lo mismo, el comportamiento es muy parecido, alguien que en un momento muy concreto decide (añadir) a su funnel (embudo) de información nuestra aportación, a una red concreta, ya sea una red social, una aplicación de microbloging, o un lector de rss. Como en toda actividad relativamente nueva, el proceso de aprendizaje del uso se está haciendo, en este caso, a marchas forzadas… Nadie nunca nos enseñó a preguntarnos: ¿Para qué agregar a alguien?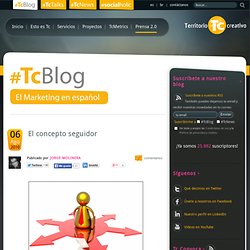 El concepto seguidor | eTc
Y no sólo se trata de hacer una campaña 360, o una acción de social media.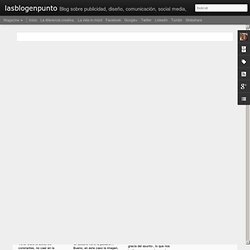 La 'hipersocialización', la nueva 'realidad' de los Social Media y de las marcas
MarketingAd Blog