Blogs_Web_2.0
Ya tengo Mi Asistente personal de ActionCare. Albert Garcia Pujadas | qtorb. PulsoSocial. El blog de Javier Godoy — Estrategias de marketing online- Internet y la publicidad. Select text with your mouse - be nice, highlight. 8 Formas de Exprimir al Máximo a Twitter | Marketing en Redes Sociales: CarlosCabrera.net. Loogic.com - Negocios en Internet.
Usable y accesible. Web Strategy by Jeremiah Owyang | Social Media, Web Marketing. Slideshare: Embed or Download this ReportThe Collaborative Economy Movement Changes Business This report offers critical insight for big brands who are grappling with the emergence of the Collaborative Economy, and for the startups that are driving this growth.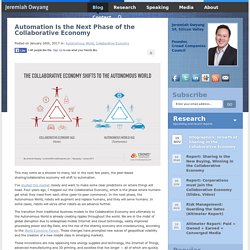 For those new to the term, the collaborative economy is a powerful, if nascent, movement in which people are getting the things from each other, it's a combination of trends like the sharing economy, maker movement, and co-innovation. That means that people go to a site like LendingClub to get funding for their new project, rather than a traditional bank. Or, they may go to a site like Etsy or Shapeways to get custom made goods, or go to a site like eBay to buy pre-owned goods, instead of buying new products from retailers. In each of these cases, the crowd is self-empowered to get what they need from each other.
Fortalecidos. Digital Disruption is on everyone's mind.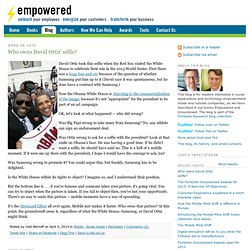 Netflix is replacing people's cable subscriptions. Simple apps like OpenTable and LoseIt! El concepto seguidor | eTc. Tiene muchos nombres y se puede manifestar de muchas formas, algunas veces se le llama follower (seguidor) como en Twitter, otras veces se le denomina amigo como en Facebook, incluso lo podemos encontrar como suscriptor en Feedburner… da lo mismo, el comportamiento es muy parecido, alguien que en un momento muy concreto decide (añadir) a su funnel (embudo) de información nuestra aportación, a una red concreta, ya sea una red social, una aplicación de microbloging, o un lector de rss.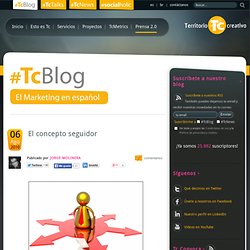 Como en toda actividad relativamente nueva, el proceso de aprendizaje del uso se está haciendo, en este caso, a marchas forzadas… Nadie nunca nos enseñó a preguntarnos: ¿Para qué agregar a alguien? ¿Cuáles son las consecuencias de ser seguidor o amigo? ¿A qué me estoy obligando? ¿Tengo tiempo para seguirlo de forma periódica? ¿Realmente me aporta información valiosa? La 'hipersocialización', la nueva 'realidad' de los Social Media y de las marcas. Y no sólo se trata de hacer una campaña 360, o una acción de social media.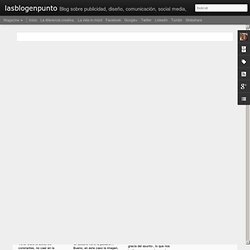 Ni mucho menos. De lo que se trata es de 'ampliar los horizontes de comunicación de la marca', abriendo las puertas a nuevos planteamientos que permitan una mejor implementación de la misma en amplios marcos de carácter social y que van más alla de un perfil en Facebook o de una acción publicitaria al uso. Desde que 'las marcas hablan' con sus usuarios (o, al menos, lo intentan) e interactúan con ellos de tú a tú (en aras de construir sus propios entornos sociales ad hoc), la comunicación ha sufrido un 'proceso de democratización obligado', en el que las percepciones, alimentadas a través de la conversación, están dando pie a la revisión continua de los valores fundamentales sobre los que se sostiene la 'personalidad de marca'.
Pero este proceso social no está -por suerte- acotado a un marco definido e inamovible. MarketingAd Blog. Wwwhat's new? - Aplicaciones web gratuitas.
---