Art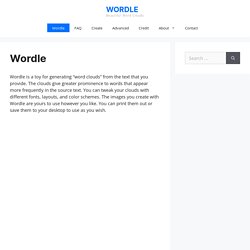 Wordle is a toy for generating "word clouds" from text that you provide. The clouds give greater prominence to words that appear more frequently in the source text. You can tweak your clouds with different fonts, layouts, and color schemes. The images you create with Wordle are yours to use however you like. You can print them out, or save them to the Wordle gallery to share with your friends.
FRO DESIGN CO
The old method These instructions can be followed with pencil and paper or using any computer based drawing or drafting program. I have used Corel Draw, Adobe Illustrator, and AutoDesk AutoCad for various projects, but my favorite is Corel Draw. In the tutorial below I show the method that I use in Corel Draw; however, I have deliberately left out program-specific instructions. I did this to make the instructions more broadly applicable to work with as many drawing and CAD programs as possible.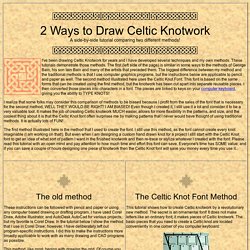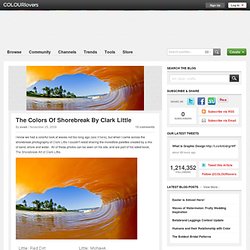 I know we had a colorful look at waves not too long ago (see it here), but when I came across the shorebreak photography of Clark Little I couldn't resist sharing the incredible palettes created by a mix of sand, shore and water. All of these photos can be seen on his site, and are part of his latest book, The Shorebreak Art of Clark Little. All Images © Clark Little www.colourlovers.comDavid Sommers has been loving color as COLOURlovers' Blog Editor-in-Chief for the past two years. When he's not neck deep in a rainbow he's loving other things with The Post Family (http://thepostfamily.com/), a Chicago-based art blog, artist collective & gallery.