Scoopit
Welcome to Transmedia: Storytelling for the Digital Age … Here, you'll not only find articles on the many facets of transmedia storytelling, but also articles exploring the creative and technical achievements of individual platforms. If you would like to know more about my approach to curating this topic, then please follow the title link to Scoop.it's Lord of Curation Series . I really enjoy your support and hope you find the articles that I share as interesting and useful as I do. Thank you Scoop.it for the recognition and acknowledgment, it is very much appreciated.
Transmedia: Storytelling for the Digital Age
EDUCAUSE takeaway #1 - Google/Pearson LMS partnership? Not so much | ZDNet | Learning Molecules
Interactive Teaching and Learning
EducationalTechnology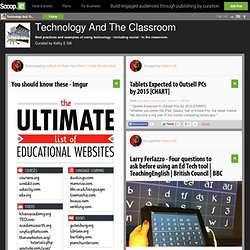 Technology And The Classroom
n Social, renowned psychologist Matthew Lieberman explores groundbreaking research in social neuroscience revealing that our need to connect with other people is even more fundamental, more basic, than our need for food or shelter. Because of this, our brain uses its spare time to learn about the social world – other people and our relation to them. It is believed that we must commit 10,000 hours to master a skill. According to Lieberman, each of us has spent 10,000 hours learning to make sense of people and groups by the time we are ten.
Vodcasting and flipped classroom
As I describe in The Flipped Classroom: The Full Picture, I believe, as Chris Dede does, that the problem with the flipped classroom is that the major focus is on the didactic presentation of information, that it is still at the center of the learning experience. The flipped classroom, given that is currently getting so much press, provides an opportunity to change the paradigm of learning, whereby learning–by-doing, the experiences along with the understanding and application of those experiences become core to the learning process.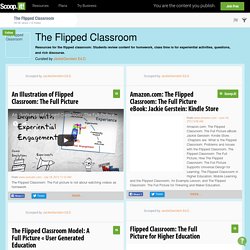 SPINNING WEB 2.0 INTO THE CLASSROOM
Robin Good: If you are looking for a free video conferencing solution, here is my selection of the top 15 (and more) solutions available right now online. I have personally checked each one of them, and while you may not like each one, they all guarantee the ability to video conference with more than two people (FlashMeeting is the only exception I have included) without you needing to pay anything for it. Via Robin Good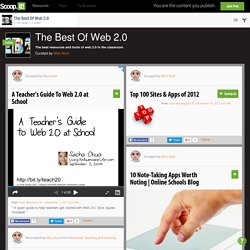 This plugin serves as a database and plan for all learning activities in the organziation for a structured learning program, including management reports. This plugin can be used as a database for entering and saving details about the organization's learning inititaives, and it can also be used as a platform for making, organizing and implementing structured learning throughout the organization. Each Learning Plan includes reports highlighting the trainings needed to complete the plan, the start and end date of the training, the learners and the status of the training. All in all, it is a great plugin to manage organizational learning. Via Miloš Bajčetić
Moodle and Web 2.0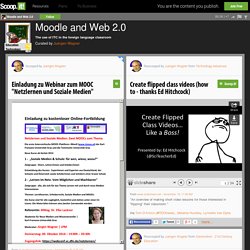 Cool Web 2.0 Tools for Educators
Learning with technologies
Virtually Educated
The 21st Century Educator
21st Century Education for 21st Century Educators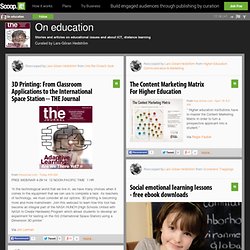 by Robert Pronovost "On October 1st I started on my efforts toward creating a set of Makerspaces in our school district. I immediately jumped into visiting the d.school at Stanford, collecting every book I could on the topic, and fortunately had already applied to attend the FabLearn conference.
On education
The Cautiously Progressive Educator
Educommunication
"En el presente artículo [de la revista Comunicar] se analiza el concepto de ciudadanía en sus diferentes significaciones (ciudadanía política, jurídica, social, económica, ecológica e intercultural), con el fin de justificar la actualidad del concepto de ciudadanía mediática, sobre todo por su validez en el ámbito de la educomunicación. El objetivo último es reconstruir la dimensión social, ética y política de la educomunicación a partir de un fundamento filosófico práctico. En esta tarea de fundamentación, cabe apelar a dos enfoques muy potentes en la actualidad como son la ética dialógica y el enfoque de las capacidades, por su vinculación con el ámbito comunicativo y por su contribución a la noción del desarrollo humano, presente en los programas de educación mediática de organismos internacionales como la UNESCO o la Comisión Europea."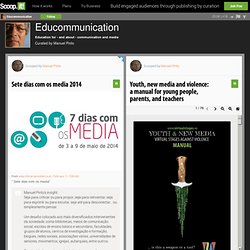 EducationStuff
educational technology for teachers