Argument
Monty Python: The Argument Clinic: Director's Cut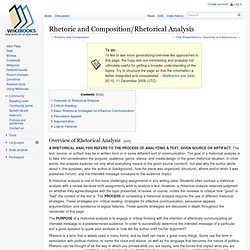 Overview of Rhetorical Analysis[edit] A RHETORICAL ANALYSIS REFERS TO THE PROCESS OF ANALYZING A TEXT, GIVEN SOURCE OR ARTIFACT. The text, source, or artifact may be in written form or in some different sort of communication.
Rhetoric and Composition/Rhetorical Analysis
The Rhetorical Triangle (Taken from Writing Arguments, Chapter 4)
The Rhetorical Triangle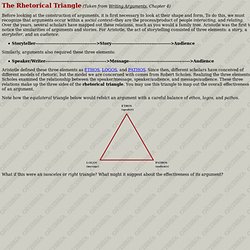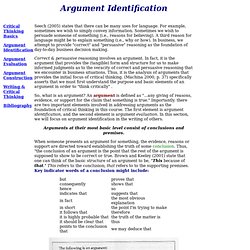 Argument Identification
Seech (2005) states that there can be many uses for language. For example, sometimes we wish to simply convey information. Sometimes we wish to persuade someone of something (i.e., reasons for believing).
Writing@CSU Guide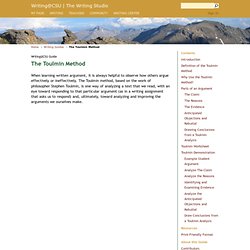 Parts of an Argument
Evaluating%20Arguments
OWL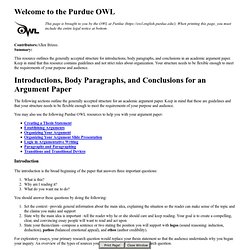 Contributors:Allen Brizee.Summary:
Visual Argument Analysis