Internet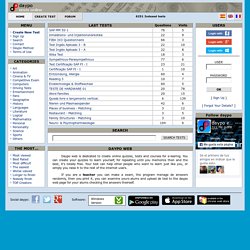 ONLINE TESTS
Daypo web is dedicated to create online quizzes, tests and courses for e-learnig. You can create your quizzes to learn yourself, for repeating until you memorice then and the best, it's totally free. Your test can help other people who want to learn just like you, or simply you raise it to the rest of the internet users. If you are a teacher you can make a exam, the program menage de answers randomly, then you print it, you can examine yours alums and upload de test to the daypo web page for your alums checking the answers theirself.
Entrenamiento Cerebral - i.lumosity.com
Inspírate con el del día! Todos los días te presentamos un increíble sitio creado con Wix. ¿Quieres que tu sitio aparezca aquí?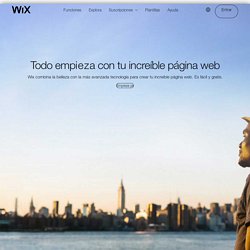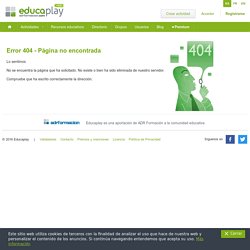 Educaplay es una plataforma para la creación de Actividades Educativas multimedia Crea tus propias actividades educativas con un resultado atractivo y profesional. No requiere ningún software
ARTE EDUKACIÓN
.: Entrar al sitio
More WikiLeaks: The 24-hour Athenian democracy
RedTIC Colombia - Red Nacional de Docentes que Utilizan Medios y TIC